There are plenty of inexpensive yet great spinning reels out there. Those on a budget would certainly appreciate their wide assortment. However, inexpensive fishing reels aren't able to satisfy everyone.
Fortunately, there is no shortage of high-end spinning reels on the market. One of them is Shimano Stella SWB.
Like its competitor Daiwa Saltiga Dogfight saltwater spinning reel and others, Stella SWB delivers top performance for pretty much any fishing task. There are some features that make Stella reel different from their counterparts though.
Now, let's see what this spinning reel has got!
Features of Shimano Stella SWB Saltwater Spinning Reels
Tough build
The first notable thing in Shimano Stella SWB saltwater spinning reel is its extremely durable build. This reel incorporates rigid metal and aluminum components to ensure impact-resistance and nearly nobody flexing. So aside from being durable, the body allows you to transfer power to the line efficiently.
Stella SWB reel is durable not only because it is made from tough materials. The build quality also plays its own significant role: it's excellent (or at least, very close to being excellent) in this reel: there is no play in its components.
The water-resistance of the Stella SWB spinning reel should also be noted. Shimano combines water-repellent coating and a water-channeling labyrinth construction to keep water away from the reel's components. Thanks to this, Stella SWB spinning reel can be safely used in saltwater.
Smooth gearing
Another great thing in the Shimano Stella spinning reel is its seamless action ensured by the smooth gear and bearing system. As Shimano claims, the drive gear has been 3D designed and then cold-forged to ensure resilience and long-lasting performance.
It doesn't really matter how the gearing has been made though: what matters is how it performs. And it sure performs great in this spinning reel, as you would expect for the price Shimano asks. Some people say that Stella SWB in this regard is very similar to Daiwa Saltiga Dogfight, which also delivers seamless gearing action.
What gear ratio you get depends on the size you choose, which we'll examine in a bit.
Another thing contributing to the smoothness of this reel is its 14-bearing system. The bearings make sure that the pinion gear stays in perfect alignment with the drive gear regardless of the load. And what this means is no hiccups in the performance of Stella SWB spinning reel.
And besides, the Super Stopper II anti-reverse bearing is designed to eliminate back play to both keep the reel safe and deliver instantaneous hook setting power.
Unlike Daiwa Dogfight reel, Stella SWB employs no magnetic oil lubrication systems, so its maintenance should be easier and less costly. This definitely is a good plus to Stella SWB.
Various size options
Shimano offers several size options for their Stella SWB spinning reel. Aside from the size itself, what differs in them is their drag, gear ratio, weight, and what kind of line they can take.
Obviously, smaller sizes are more suitable for smaller fish, and vice versa. The smaller Stella SWBs also have a faster gear ratio, which is another thing that makes them great for smaller fish. And since larger models have a slower gear ratio with better power transfer along the line, they are better for large fish.
Overall, the gear ratio goes from 4.4:1 in the larger models to 6.2:1 in the smaller models. Depending on your fishing needs, you'd need to choose the right ratio.
As for the drag, it goes from 11 kg (about 24 pounds) to an astonishing 28 kg (about 62 pounds) from the smallest to largest model. Given that you use this reel with a proper line and rod, you should be able to catch fish without worrying that the reel will break.
Speaking of lines, Stella SWBs from the smallest to largest sizes take 12/195 to 50/300 monolines and 30/225 to 80/700 PowerPro line at average. You could go shorter or longer, but you'd need to make sure that the reel supports your desired line.
Ergonomic handle
The elongated handle of this reel is also remarkable. It is very easy to hold, so you, on one hand, can apply force easier. On the other hand, the handle is unlikely to slip out from your hand.
The handle can be switched from right to left side and vice versa as well, so anyone could use Stella SWB spinning reel.
Pros
Extremely durable build.
Various size options for both large and small fish.
Smooth action.
Fully resistant to water, including saltwater.
Conveniently shaped handle.
Cons
Shimano Stella SWB Saltwater Spinning Reels FAQs
1. Can Stella SWB be used for both saltwater and freshwater fishing?
Yes, it can be used for both.
2. Is this a genuine Stella SWB reel?
Yes, this reel is a genuine Shimano Stella SWB Saltwater Spinning Reel.
3. Which size do I need to pick?
It depends on your fishing tasks and what gear you have. If you already have a fishing rod, then you need to make sure that its line capacity matches the line capacity of the reel. Look through the sizes to see which one is right.
If you don't have any fishing gear yet, then you'll need to look into your demands. You'll need to answer this question: how big and how heavy will the fish be? Based on the answer, you'd need to choose an appropriate size.
Don't go lower or higher than you require. A too-large fishing reel would be inefficient for small fish, while a small reel would be simply unable to support large fish.
And when getting a fishing rod and line, make sure that they are compatible both with each other and with the reel.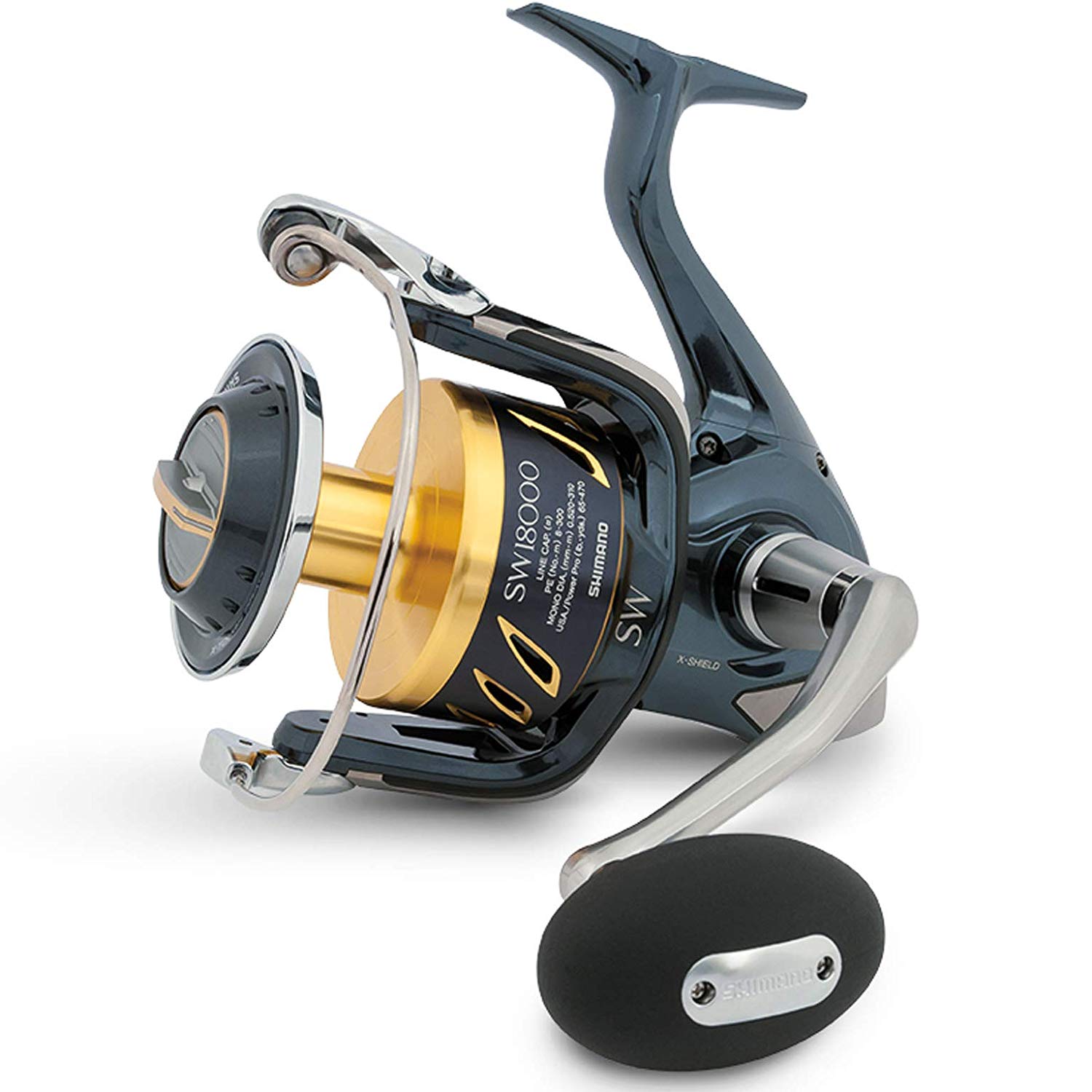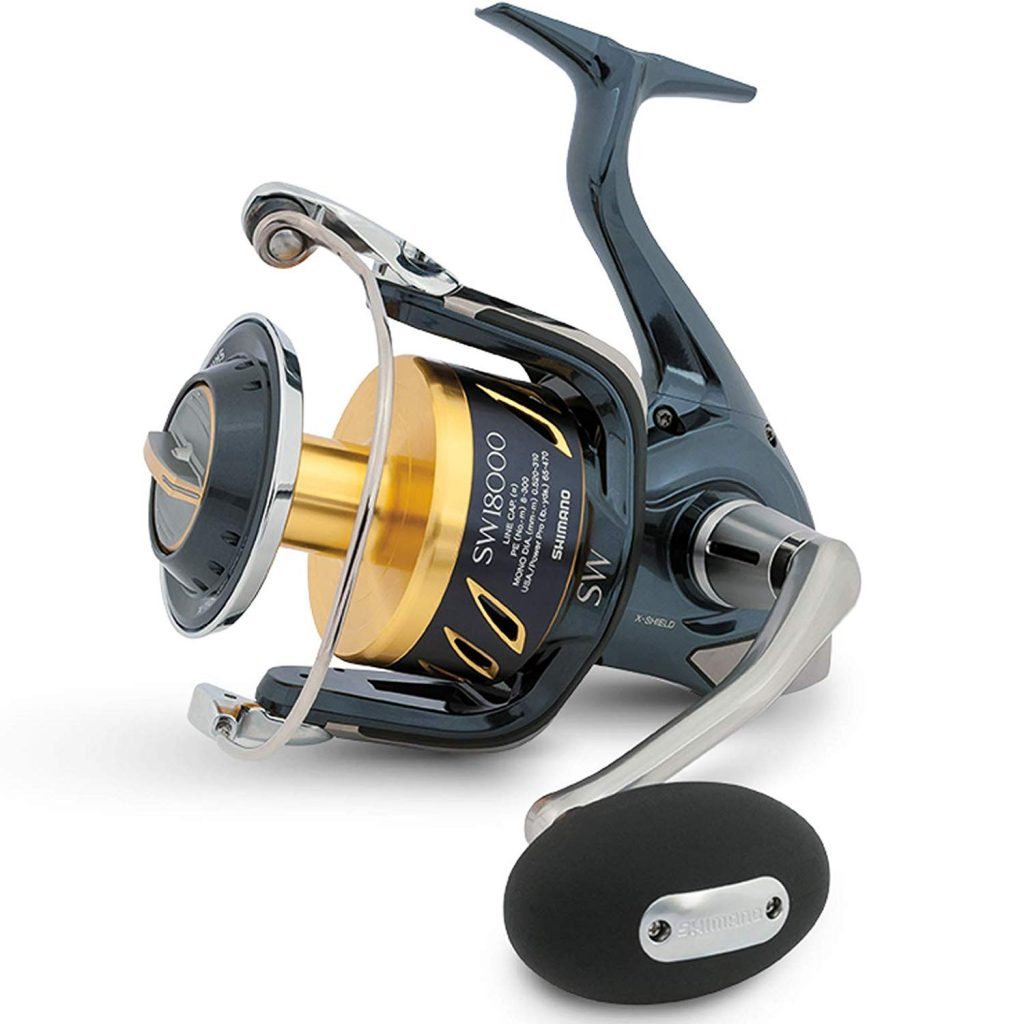 FINAL THOUGHTS
SHIMANO Stella SWB Saltwater Spinning Reels truly is a brilliant spinning reel. It is very similar to Daiwa Dogfight – possibly its biggest competitor – but there are some things that are arguably better in this reel, like the handle shape or the simpler bearing system.
In the end, if you find that this spinning reel has everything that you need for your fishing tasks, then maybe you should go and get it!
More articles: