Spearfishing might sound quite simple initially, but in reality, there are a lot of things you should be keeping in mind. It is fatiguing and skill-demanding yet exciting nonetheless! If you want to have the most fun when spearfishing, make sure to follow these simple tips!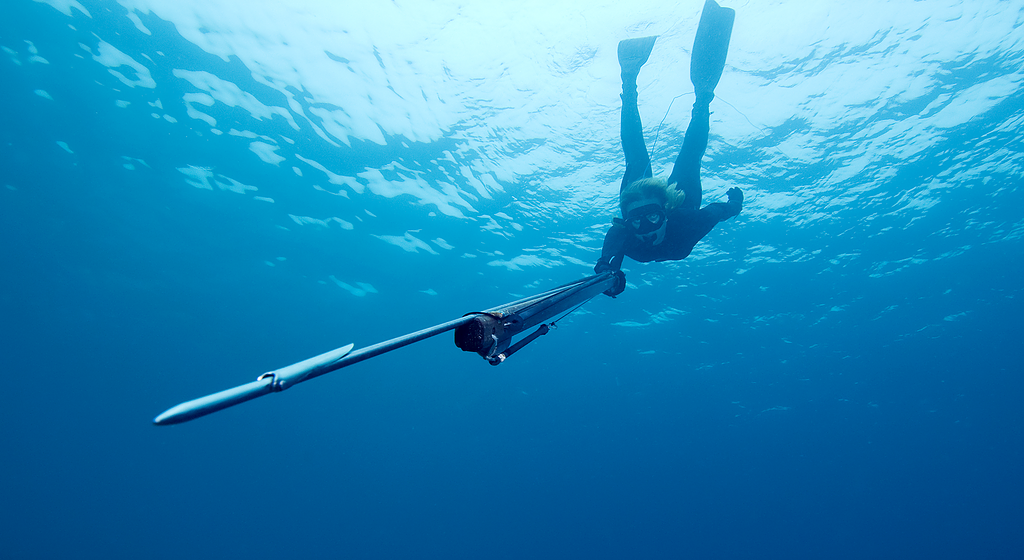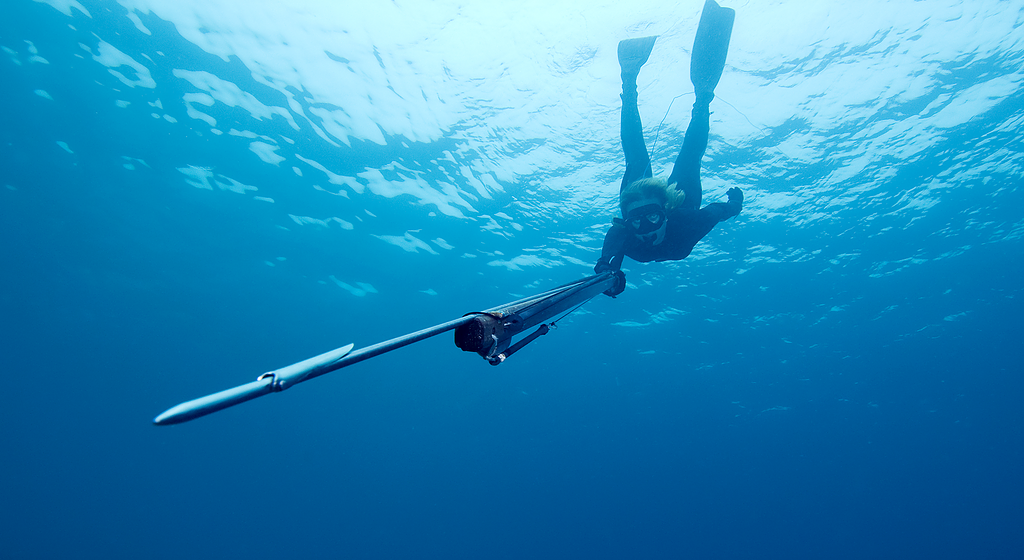 Spear Fishing Tips For a Noob Fisherman
Don't Dive Alone
You should dive with a buddy so both of you can help one another in case something goes wrong. For instance, shallow water blackouts are rather common. They occur due to lack of oxygen in the brain, in which case you would only have 2 minutes until imminent brain damage and death. So no matter how many times you have dived and no matter how experienced you are, do not dive alone.
Don't Miss:The 10 Best Spearguns
Carry a Dive Knife
A dive knife could be very useful for fishing, as well as for safety. Dive knives could help you with finishing off the fish you have just speared. You'll make sure to quickly secure the catch, and besides, it is a more humane way of killing fish. Apart from that, you would want to have a dive knife on you in case you or your dive buddy get stuck in random nets and ropes.
Investigate your Dive Spots
You would first want to find out more about potential diving spots in your area. Some of them may be just unsuitable for beginners or even extremely dangerous. To find out more about the nearby diving spots, you may ask the employees at your dive supplies shop. If you have an experienced friend or an instructor, even better! Alternatively, you could try to look up some info online.
In case you can't find anything on nearby dive spots, you could research them on your own. If you wouldn't be comfortable with snorkeling in some area, do not bother to take your spear out. As a beginner, you should avoid spots with rough water or depths greater than 20 feet.
Don't stick your hands everywhere
You might have heard some horror stories of eels clamping on divers' arms. While eel bites aren't generally life-threatening, they can be rather painful. And god forbid you to stumble upon a venomous eel!
Why should you avoid sticking your hands in holes, caves, and whatnot? As an example, you could be bitten by an eel. In this case, the last thing you want to do is pulling your hand back in panic. Because eels' teeth curve inward, your hand might get severely injured.
But why even end up in such a situation? Never stick your hands anywhere you can't see, starting from caves and ending with reefs. Also, make sure to be conscious of where you put your hand while bracing to take a shot.
Find a mentor
Finding someone experienced to help you with taking your first steps in spearfishing should be definitely seriously considered by you. Try to have a couple of diving sessions with them, ask them questions to get all sorts of useful info. Another plus of having an experienced mentor is that they will be able to share some specific tips on the areas you dive in.
Begin from a pole spear
Pole spears are inexpensive and convenient, which makes them ideal for beginner-level spearfishing. Hunting with a pole spear will allow you to learn how to move in the water with a weapon in your hands. Besides, you will learn all the fundamentals of spearfishing, which would then allow you to use the more advanced equipment.
Begin small
It is rather easy to get discouraged when spearfishing, so make sure to start small if you have just begun spearfishing. Don't try to catch something that is above your skills. Also, don't go after fish that you can't eat. By catching a lot of small fish, you will gain confidence and, most importantly, experience.
You could also start out in shallow water, where there typically are more obstacles to hide behind in order to sneak up on fish.
Buy the right equipment
When choosing equipment, make sure not to scrimp, even if you are going for the most beginner-level stuff. Regardless of the price, get high-quality gear. Plus, buy anything that you might find suitable for diving, including masks, gloves, fins, as well as a wetsuit for cold-water diving. In fact, a wetsuit is a must-have even if you plan to spearfish in warmer areas: you might someday need to stay in the water for several hours, and you would most probably get uncomfortably cold over that time if you don't have the proper gear.
Don't startle the fish
Fish don't have such good vision, which on one hand makes it pretty easy for you to catch them. On the other, because they can still see your silhouette, you will need to think about making yourself small or, simply put, approach the fish in a way that minimizes your silhouette.
For instance, you could simply try to approach a fish from behind a rock. In case you need to peek over the rock to investigate the fish, do so by exposing as less of your head as possible. This way, you won't startle the fish because it won't be alerted of your presence.
Aim small and miss small
When aiming at fish, pick a smaller spot on it, preferably directly behind and near the top of the gill. The point is that the smaller target you pick, the more careful you are and the more accurate your shot will be. If you were to aim at the fish to simply hit it, you would most likely just miss it.
The spot we mentioned is a good way to one-shot the fish. This will allow you to avoid losing a catch, not to mention that it is the most humane way to kill the fish.
Learn to hold your breath
The ability to hold your breath for minutes will undeniably be a great perk for spearfishing. An experienced diver would just choose a spot on the bottom, hide behind the rock, and wait until the fish comes by. If you aren't able to hold your breath, you would need to rely on your ability to stealthily approach and aim at the fish.
This obviously will take time to develop, but there are some tricks you could do to improve your breath-hold, such as staying warm, going slow, and using good fins that could allow you to put less effort into swimming. And most importantly, don't push yourself towards the edge: no fish is worth the risk of a shallow water blackout.
Read More: