We can all agree that fishing hooks are the most uncomplicated items in your fishing kit. But unassuming as they are, the fishing tool is essential to your fishing setup. And that is why you have to use only the best fishing hooks.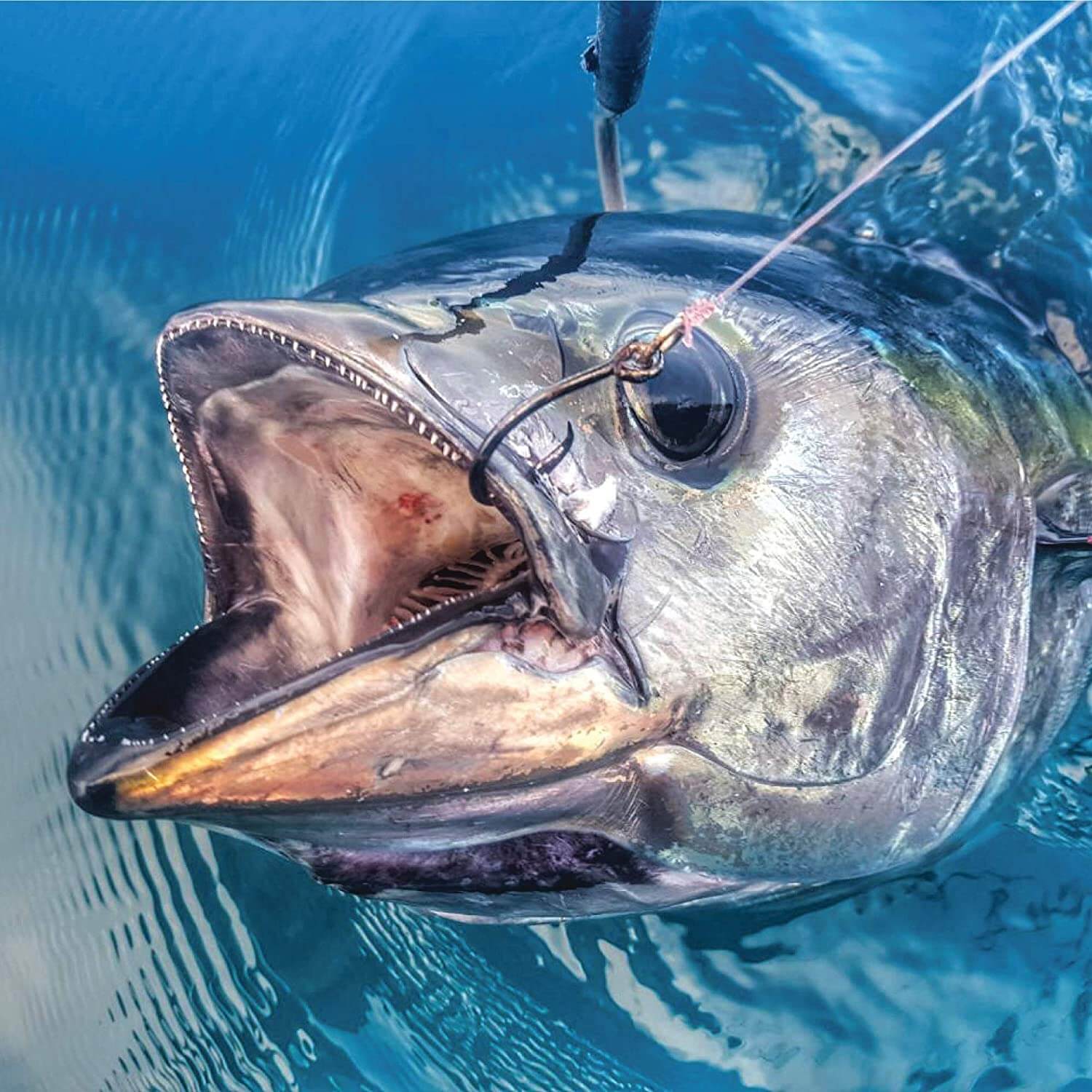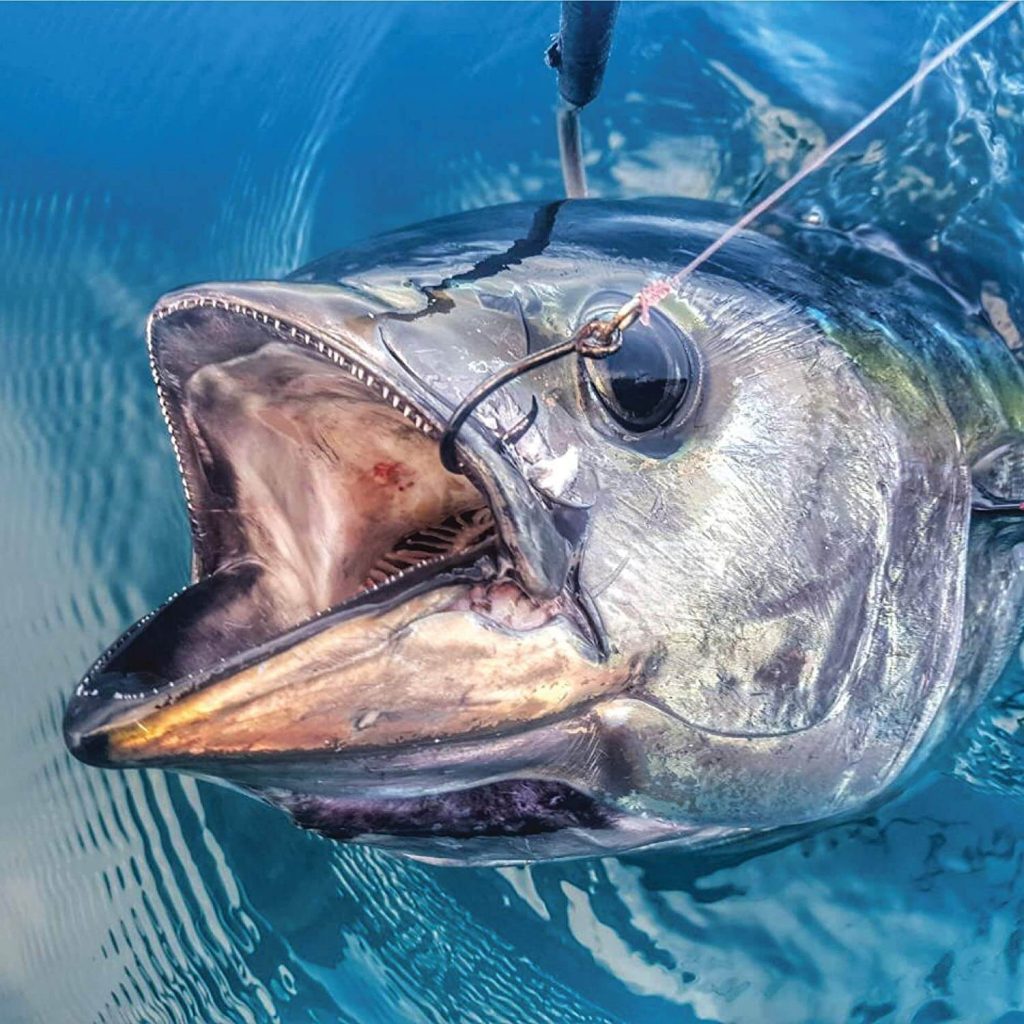 Bear in mind that these hooks help improve your game: they can either help you land a catch or fall apart when the fish tries to swim away. To make sure that you'll only buy the best, we've prepared this article just for you.
Here, we will review our top 10 picks. We've also added an informative guide to help you gain a deeper understanding of what they are and how you can benefit from them.
Related article:
Top 10 Best Fishing Hooks We Will Cover Today
1. Best Wide Gap- Gamakatsu Finesse
2. Best Octopus-Owner's Cutting Point
3. Best Saltwater-Mustad UltraPoint Demon
4. Best For Everyone-Berkley Fusion19
5. Best Weedless-Harmony
6. Best Attraction- Z-Man Trout Eye
7. Best For Bass- Wtrees #2720
8. Best Treble- Mustad 3551
9. Best Bend- Mustad UltraPoint
10. Best Shaky Head- Reaction Tackle
Fishing Hooks Reviews!
1. Gamakatsu Finesse Wide Gap Fishing Hook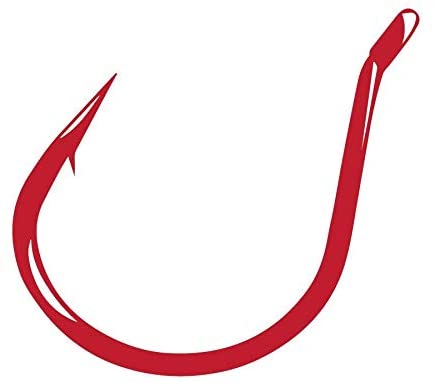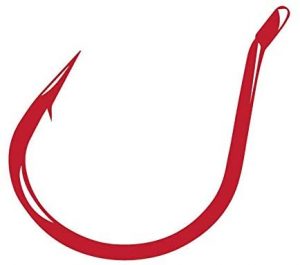 The Japan-made Gamakatsu Finesse Wide Gap boasts being one of the best for bass fishing now.
Gamakatsu is forged from premium high-carbon steel that boasts superior durability and strength. That assures you that it's not something that would snap off easily. It also boasts being a tournament-grade wire that allows the hook to stay sharp for a long time. This reduces the need to buy new hooks – and that's great value for the money.
Also, the Gamakatsu Finesse Wide Gap boasts a Nano Coat Finish that improves the hook's penetration without sacrificing its stealth capabilities. We also love its barbed hook design which helps guarantee a catch.
And most importantly, Gamakatsu made a promise to keep its products environment-friendly. Thus, you're assured that these are produced without damaging effects on the Earth we live in.
Pros
Premium forged steel construction.
Barbed design.
Available in different colors.
Nano Coat Finish for improved penetration.
Stays sharp for a long time.
Environment-friendly.
Extensive size options
Cons
As of writing, there are no negative reviews of this item.
2. Owner's Cutting Point Octopus Black Chrome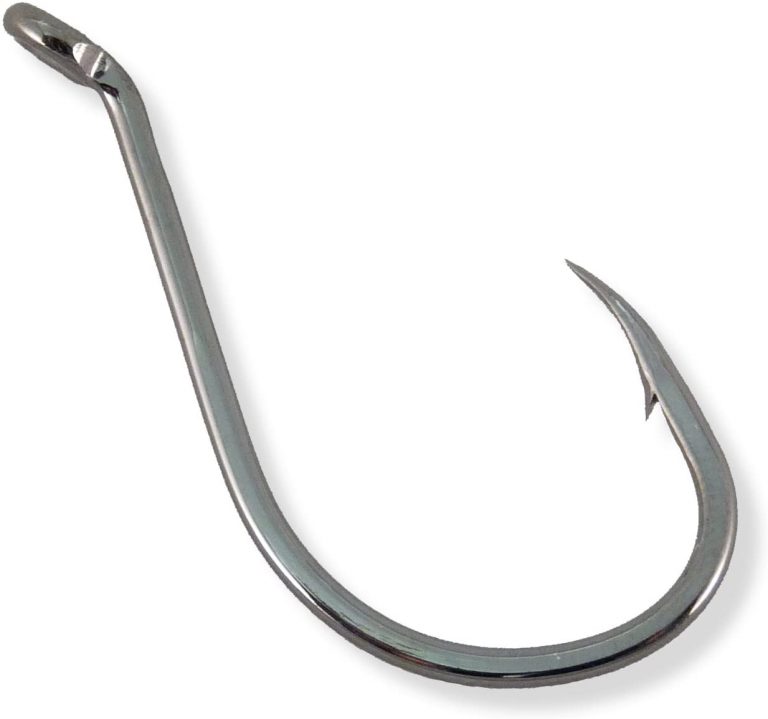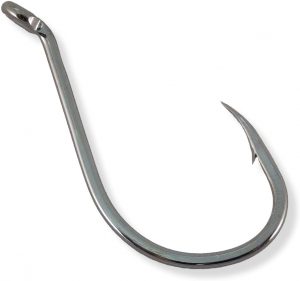 Another contender for the top spot is the Owner's Cutting Point Octopus. This pack of hooks is known for its premium quality and solid durable construction.
With its signature Cutting Point design, this pack of hooks offers self-penetration, making it easier to land a catch. And thanks to the premium materials and construction that went into each hook, their durability and longevity won't be an issue.
If there's something the Owner's Cutting Point Octopus Black Chrome is known for, it's its sharpness. Each hook is made with an extra-strong point that promises unparalleled penetration. That guarantees a catch regardless of how thick the fish scales may be.
Also noteworthy is its reversed bend point and barbed design, which helps keep the fish on the hook. We also love that the Owner's Cutting Point Octopus comes in 15 sizes, so you can choose the perfect size for what you're planning to catch.
Overall, Owner's Cutting Point is perfect for anyone who's looking for fishing hooks that offer the best value for the money.
Pros
Its Cutting Point design promises durability and premium penetration.
It is very sharp and stays sharp for a long time.
Bend point and barbed design.
Extensive size options.
Offers great value for the money.
Cons
Some users report that the hook opens up against a large catch.
3.Mustad UltraPoint Demon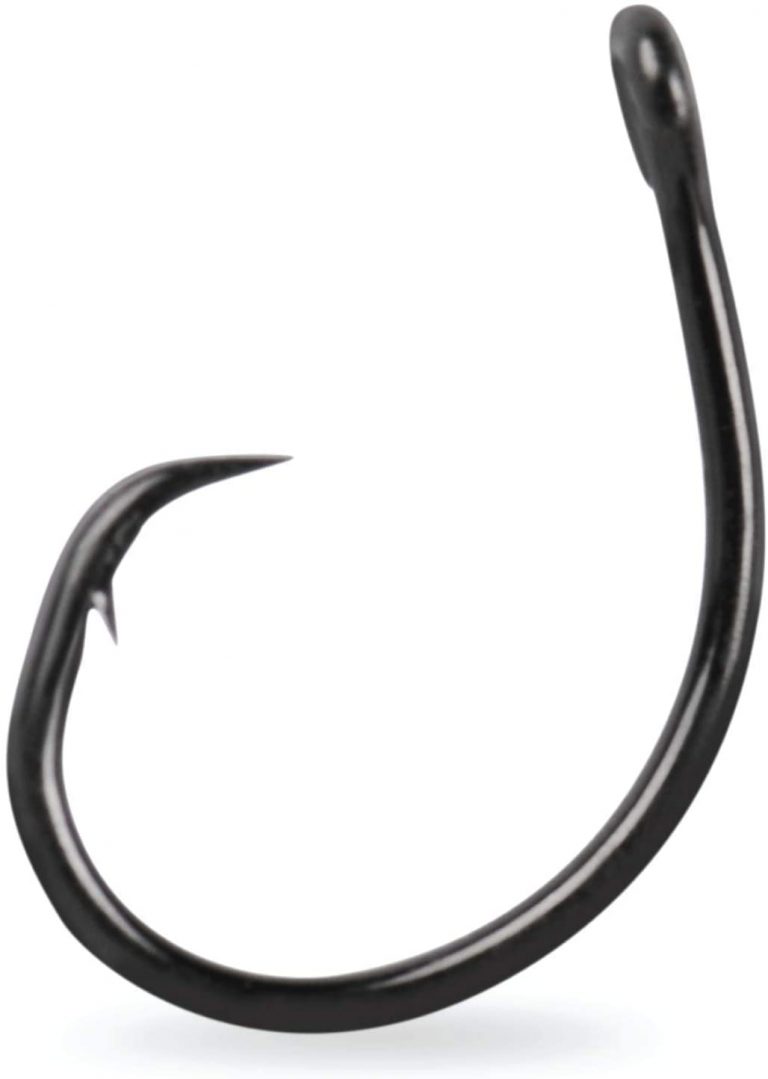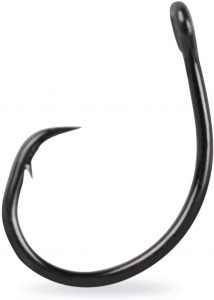 For those who want to improve their hook-up ratio, then you will love the Mustad UltraPoint Demon.
Mustad comes with a wide gap design that helps keep your catch hooked on, so you don't have to worry about losing fish again. The distinct circular shape also guarantees that it hooks to the corner of the fish's mouth, making it easy for you to remove after. This gives you more time to enjoy fishing than trying to get the hook off.
Although the Mustad UltraPoint Demon is an extra-fine wire hook, it still boasts better durability than its competitors. Thanks to the brand's Nor-Tempering, its hooks are 30% stronger than other wire hooks. That reduces the chances for brittle points that easily break off.
Mustad also boasts being produced with UltraPoint Technology which guarantees a razor-sharp point that stays sharp for a long time.
Because of its impressive strength and unique design, the Mustad UltraPoint proves to be a versatile hook that can help you catch a variety of fish, from lightweight trout to heavier tuna.
Pros
Easy to remove.
The point does not bend or break easily.
It has a sharp point that stays very sharp.
Extensive size options.
Highly versatile.
Cons
4. Berkley Fusion19 Fishing Hooks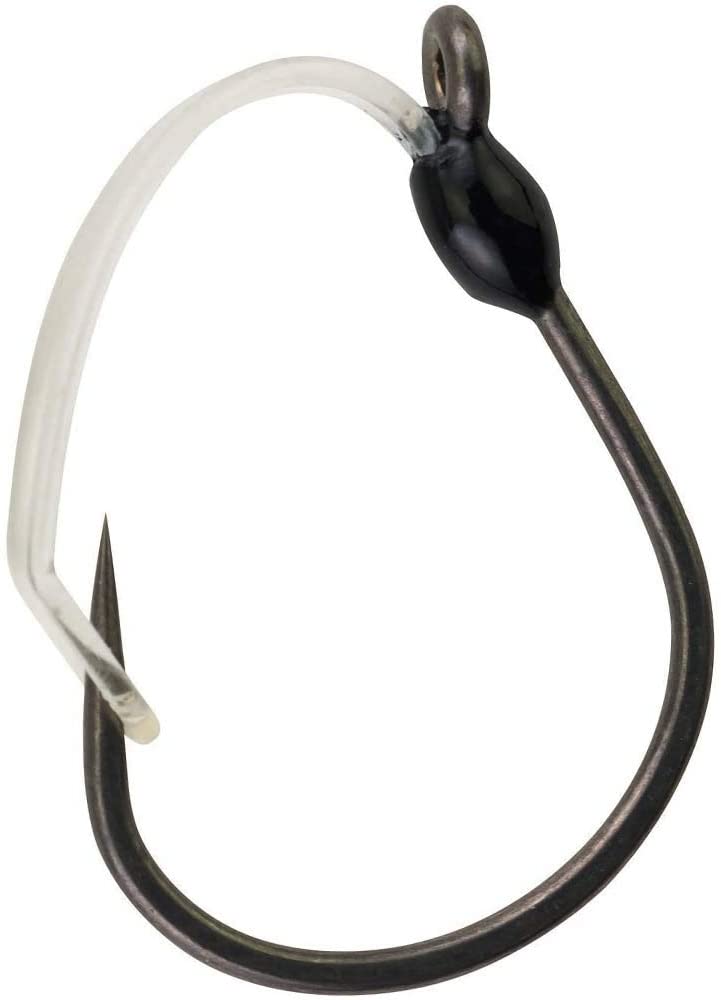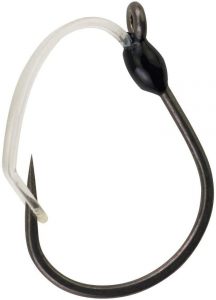 If you're looking for a great fishing hook that keeps your bait in place, then the Berkley Fusion19 is perfect for you.
With its wide gap design, this fish hook gives enough space for the bait which translates to more hits. And since it does not come with a barbed design, then removing it won't take a lot of time. This gives you more time to have fun fishing than getting the hook removed.
The Berkley Fusion19 has a convenient weed guard that keeps your bait on the hook. This weed guard is made of fluorocarbon, which is invisible underwater. And that keeps it hidden from the unsuspecting fish.
Thanks to its slick coating, Berkley is capable of piercing through the lip of the fish with ease. This guarantees an instantaneous penetration that greatly improves your game.
Pros
It has a sharp point.
Impressive piercing power.
It is made of durable materials.
Cons
Limited size options.
Its non-barbed design makes it easy for fish to escape.
5. Harmony Fishing – Razor Series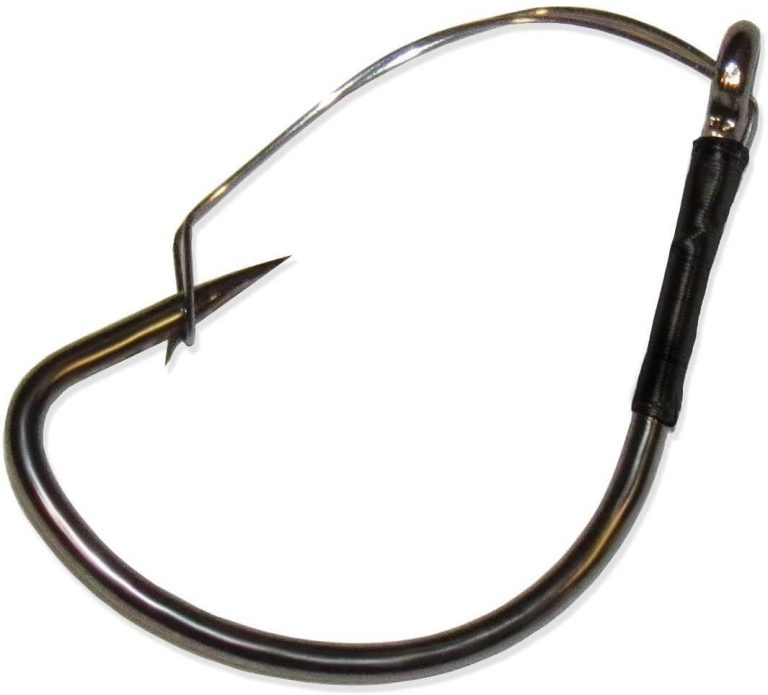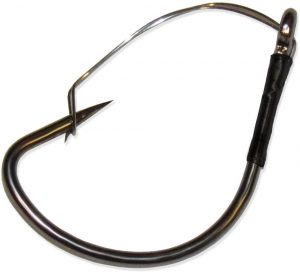 The Wacky Weedless WG from the Harmony Fishing Company is another great option for a snag-free fishing experience.
Harmony comes with a wire weed guard that stays snugly in place to keep your lure from snagging, regardless of where you plan on casting it. This makes it perfect for relaxed fishing near docks and similar snag-prone areas.
The Harmony Fishing Wacky Weedless has a wide-gap design that translates to better hook-up ratios – even for bigger fish. This wide-gap design is paired with a barbed point, making it hard for the fish to escape.
You don't have to worry about how it holds up, either. Razor Series are made from premium high-carbon steel that's known for its strength and durability. This assures you that the hooks won't snap off even against a large and aggressive catch.
Pros
Premium high-carbon steel for durability and strength.
Snag-free design.
Barbed point for more hits.
Good value for the money.
Cons
The weed guard wire element is not very durable.
6. Z-Man Trout Eye Jigs Tackle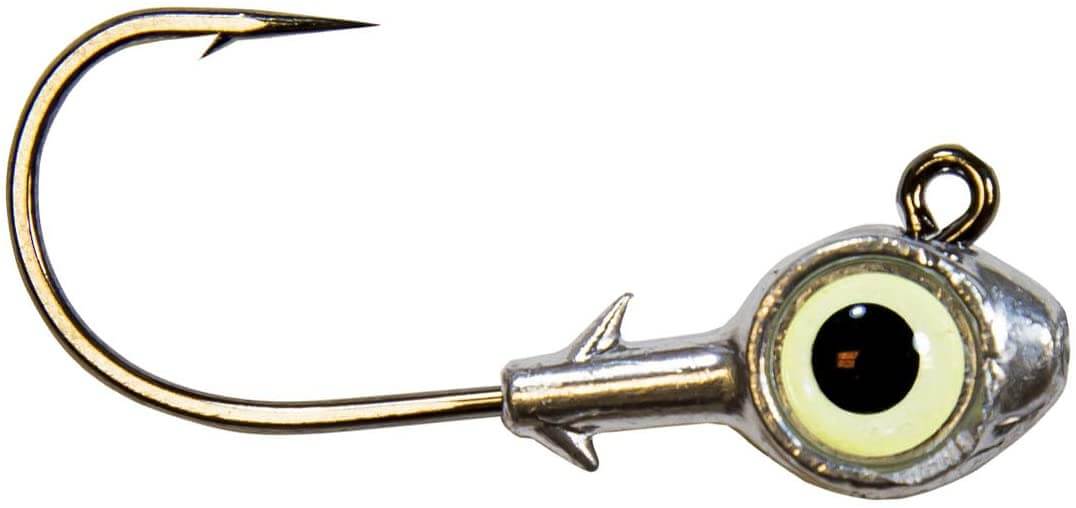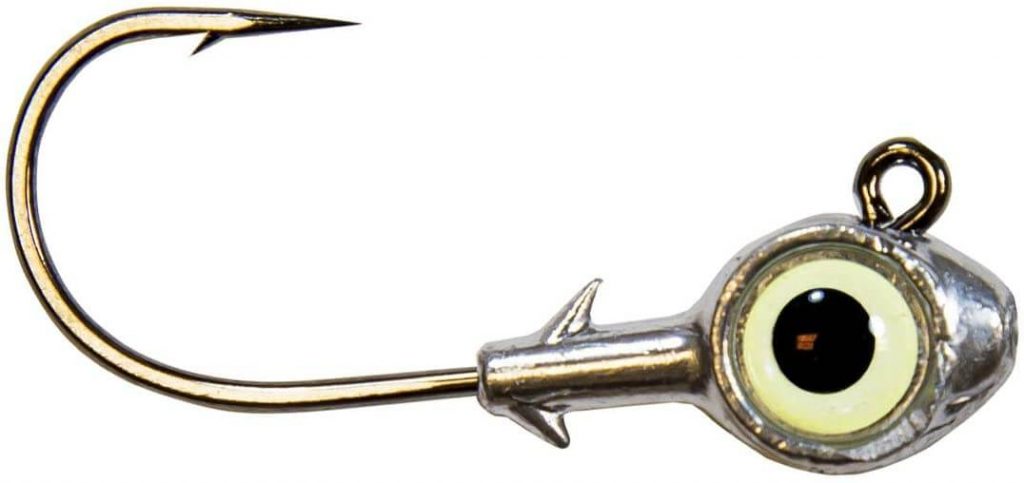 The Z-Man Trout Eye Jigs Tackle is perfect for the angler who loves saltwater game fishing.
With its lifelike eye design, there's no doubt that you'd catch the attention of predatory game fish. And thanks to its conical barbed design, the lure stays securely on the hook which makes it more appealing for your potential catch.
The Z-Man Trout Eye Jigs Tackle is made from heavy-duty black nickel, so you know that it's tough enough to last for years. And since each tackle is hand-poured, you're assured that it's not something that's simply mass-produced – and that tells us how the brand maintains its quality.
We also love that Z-Man Trout Eye Jigs are molded with ultra-sharp points. This allows for immediate penetration, so you don't have to worry about missing a hit.
Pros
Lifelike eye designs attract more fish.
Durable and heavy-duty black nickel construction.
Ultra-sharp point for better penetration.
Conical barbed design to improve lure retention.
Cons
As of writing, there are no negative reviews of this item.
7. Wtrees #2720 Fishing Hook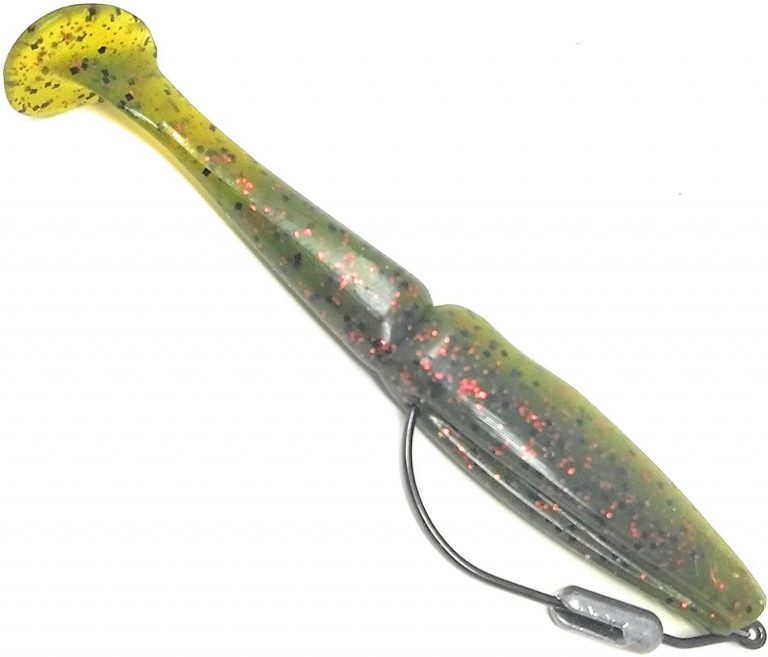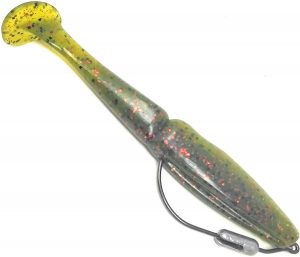 Bass fishing is fun and exciting, especially since they are a feisty bunch. They can also grow into large 20-pounders, and you would need a special set of hooks to make sure you catch them. To help you with this adventure, we recommend the #2720 Bass Fishing from Wtrees.
These weighted hooks are designed to hold your lure securely in place to prevent it from snagging. We also love that it has a wide-gap design that greatly improves your hook-up ratio, so you don't have to worry about missing your hits.
We also love that these bass hooks from Wtrees are made to be environment-friendly. You don't have to worry about using hooks that are chemically produced that could harm our environment.
Overall, these Wtrees #2720 are made to ensure only the best performance – especially against these aggressive and massive species.
How to make your jig weedles with a rubber band
Pros
Wide gap design.
Has a power lock with a spring keeper.
Environment-friendly and solid construction.
Excellent value for the money.
Cons
Some users report inaccurate sizing. It tends to be bigger than similar hooks.
8. Mustad 3551 Treble Fishing Hooks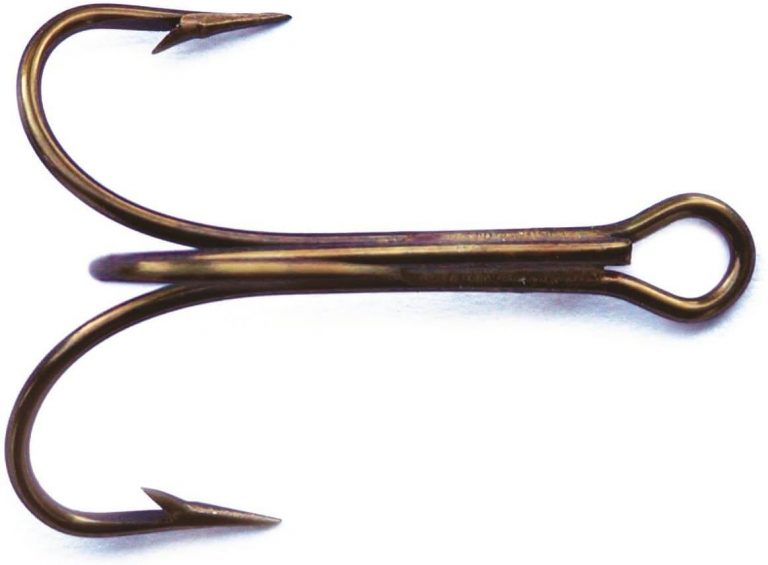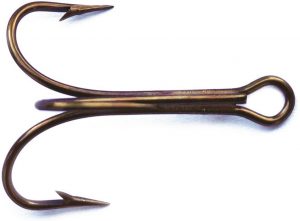 For those who prefer fishing with treble hooks, then the Mustad 3551 is for you.
These durable hooks boast being built with Mustad's Wire Technology which makes them lighter than other treble hooks on the market. But even with its lightweight construction, the brand's Nor-Tempering Process makes it 30% stronger than its competitors. Thus, you know that these hooks are here to help you catch even the most aggressive of fish.
Each fishing hook on the Mustad 3551 has a barbed point to guarantee a catch. The pointed tips are also molded to improve its piercing power, thereby effectively reducing penetration resistance by 50%. This means that your hook-up ratio will also improve once you use this fish hook.
Thus, Mustad 3551 still maintains its reputation for being reliable and efficient. And with five colors to choose from, you can certainly pick the best one to match your lure.
Pros
Lightweight yet sturdy.
Premium materials and construction.
Effectively reduces resistance for swift penetration.
5 finishes to choose from.
Long-lasting sharpness.
Cons
Not recommended for bigger fish species.
Inaccurate numbering.
9. Mustad UltraPoint Fishing Hook


The third entry on this list from Mustad is its UltraPoint Slow Death Special Bend Aberdeen. True enough, the brand is synonymous with "premium fish hooks."
The unique elongated design on this fish hook allows for a corkscrew presentation of the lure that increases your chances for a hit. Coupled with its UltraPoint Technology, the point can easily pierce through the fish without much resistance – and this makes it hard for them to escape.
This lightweight Mustad UltraPoint is made with the brand's signature wire technology, making it perfect for long-range casting. But even with their lightweight construction, these hooks are stronger than their competitors, all thanks to Mustad's Nor-Tempering Process.
We also love that Mustad UltraPoint stays sharp for a long time, thereby reducing the need to keep buying new hooks.
Pros
Premium materials and solid durable construction.
Long-lasting sharpness.
Unique design for corkscrew presentation.
Cons
10. Reaction Tackle Tungsten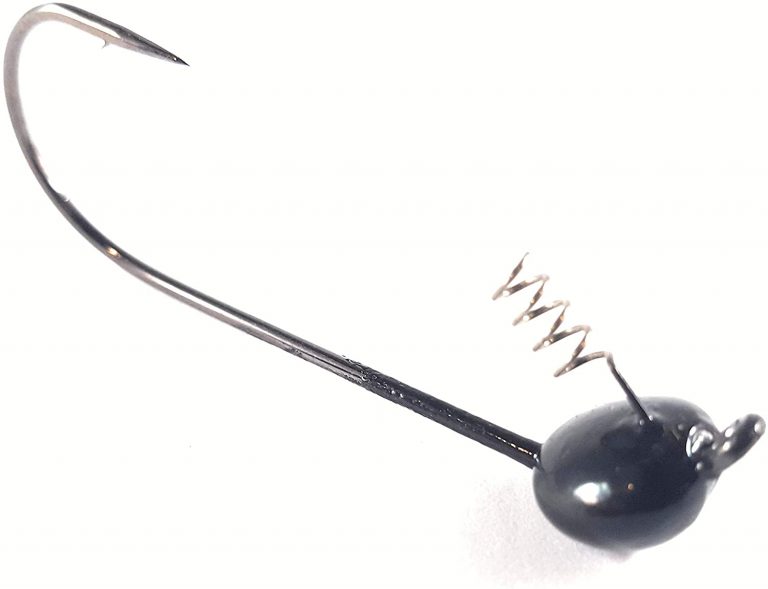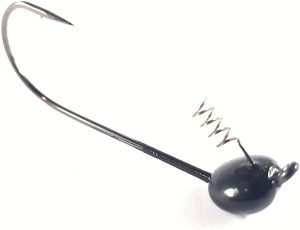 For those opting to create more realistic illusions with their lures, then the Reaction Tackle Tungsten Shaky Head Jigs is your best bet.
These professional-grade hooks have a shaky head design that allows the lure to look more lifelike. That attracts a lot of predatory species, giving you a better fishing experience.
The Reaction Tackle Shaky Head Jigs are made from tungsten, a material that's known for being smaller than lead yet surprisingly heavier. This quality effectively reduces snags, and that translates to fewer hang-ups. Tungsten also offers better sensitivity than other materials, allowing you to feel the slightest nibble to make sure you land a catch.
These hooks are also chip-resistant, so you know that they're here to last all season or longer.
Pros
Premium tungsten material and durable construction.
Unparalleled sensitivity.
Mimics lifelike movements for the lure.
Chip-resistant for longer usability.
Environmentally safe and lead-free.
Professional-grade.
Cons
The benefit of Fishing Hooks
Now that you know our top picks, it will be easier for you to decide which one to buy. But if you're still a little unsure, then you might want to consider the following benefits of fishing with hooks.
Hooks greatly improve your fishing game. These items help keep the fish hooked on the line to guarantee a catch.
Fishing Hooks help create a more realistic movement to your lure. They also help keep the bait or lure in place to keep them from snagging, and that saves you a lot of time and effort.
Generally, hooks offer better sensitivity, so you don't have to keep guessing if you've got a bite or not.
Fishing Hooks vs. Fishing Lure or Bait
One of the most common queries we get from beginners often involves the difference between hooks and fishing lures or bait. To the new angler, these two terms appear to be synonymous. But that's not the case.
Fishing hooks refer to that component of your fishing setup that effectively traps the fish. These usually come with a long shaft, a curved bend,  and a sharp point.
On the other hand, the fishing lure or bat refers to the object that attracts the fish to bite the hook in the first place. These lures can either be live or artificial, depending on how you want to lure in the fish.
How to Tie Fishing Hooks
Most people are afraid to try out fishing because they feel intimidated. They think it's a complicated sport that requires you to perform complex preparatory activities such as tying fish hooks. Fortunately, fish hooks are easy to tie, and we'll teach you how to do so below.
With your line of choice, simply thread one end through the eye of the hook.
Once one end is already through the eye, simply form a loop around it and tie it in your knot of choice.
With your knot in place, simply trim and close it accordingly.
Make sure that the knot is tight and strong enough to hold the weight of your catch.
Fishing Hooks Buyer's Guide
With the overwhelming amount of options you have, it's easy to see why a lot of beginner anglers simply go with the first hook they come across. With our simple yet detailed buying guide, we'll get you looking at hooks like a pro in no time.
Material
The first factor you have to consider is the material used in forging the hook. Ideally, the material should be strong enough to withstand the weight of the fish while also durable enough to last an entire season.
If you're considering saltwater fishing, there's all the more reason for you to look into what the hooks are made of. As much as possible, go for those that are rust or corrosion-resistant – otherwise, you'll just end up with brittle pieces of metal submerged in saltwater.
The most common materials used in fish hooks include high-carbon steel, nickel, and tungsten. Among the three, tungsten hooks offer the best sensitivity, so you might want to consider this if you prefer fishing by setting the hook.
Construction
How the hook was forged also plays an important role when it comes to selecting the best hook for fishing.
Ideally, fish hooks should be made from a single mold to prevent it from falling apart into smaller pieces. Hooks that are made this way are less prone to snapping even when placed under extreme weight and pressure.
Point Sharpness
Since the purpose of a fishing hook is to land fish, it goes without saying that its point must be sharp enough to easily pierce through the mouth of the fish.
The point should be able to create a smooth piercing action while also reducing the chances of resistance. This is the only way to guarantee an impressive penetration of the hook to keep the fish from swimming away.
Also, you should bear in mind that hooks are made to be reusable. For this reason, you have to look for hooks with points that stay sharp even after several uses. This will give you the best value for money in the long run.
Shape
Another factor you have to look into is the shape of the hook. In general, there are three main hook shapes: the J-hook, circle, and the octopus.
The most common shape is the J-hooks, and this is perfect if you love the thrill from setting the hook while fishing. For the more relaxed angler, circular hooks are perfect for you since you do not have to set the hook once the fish bites it. This also makes it perfect for beginners.
On the other hand, octopus combines the best features of J-hooks and circular to improve your game fishing experience. Its unique shape makes it perfect for bait fishing.
Weight
And finally, you might also want to consider the weight of the hook. To determine the weight of the hook that will work best for you, you have to consider your casting distance.
To put it simply, weighted hooks are perfect for short-distance casting, while lightweight wire hooks work best for long-distance casting. Keep these tips in mind before buying your set of hooks.
Fishing Hooks FAQs
1. What hooks for what fish?
When it comes to picking the right hook for your fishing trip, you have to take note of the size of the mouth of the fish, how fast you want to unhook it, and the type of lure or bait you're planning to use. These criteria will help you determine the best hook for the particular fish type.
2. How big is a 1/0 fishing hook?
The dimensions of a size 1/0 fish hook average to a length of 3.2 to 3.4 centimeters with a width averaging to around 1.1 to 1.6 centimeters, depending on the type of the fish hook. The width is measured from one side of the bend to the other while the length is measured from the eye to the lowest part of the bend.
3. What is the best hook for saltwater fishing?
When it comes to saltwater fishing, the primary consideration isn't the type of hook you use. Instead, you have to pay more attention to the materials used in the hook. Make sure that it's not prone to rust or corrosion to make sure that you enjoy a day of saltwater fishing.
4. How do you know what size fishing hook to use?
When it comes to choosing the perfect fishing hook size, the primary consideration is the size of the fish. Generally, the bigger the fish you're aiming for, the bigger the hook should be. The secondary consideration would be the size of the mouth of the wish. You can easily catch a large fish with a small mouth using a small hook – just make sure that it's strong enough to handle the weight.
5. What are the best carp hooks?
When it comes to catching carp, circle hooks are the way to go. Circle hooks work great for large fish species like carp because of their unique circular shape. They are also easier to unhook. As to the size, sizes 4, 6, and 8 circle hooks work best when it comes to fishing for carp.
Final Thoughts
The quest for the best fishing hooks can be one that's long and complicated – if you don't know where to look. With the sea of options available, we can see why a lot of beginners seem to be drowned in their options.
But bear in mind that hooks come in different shapes and sizes because they have different goals. As long as you know the kind of fishing you have in mind and what fish you want to catch, then you won't have a problem with picking the perfect one for you.
Our top 10 picks provide you with options that cater to different fishing needs. We're sure that you'll find the best one for you there. And if you're still torn between two or more options, you can check out the buying guide to narrow your options down.
Read More: