A shallow water anchor is a great way to make sure to get a lot of catch on your fishing trip. If you are someone who likes fishing in skinny waters then this should be a great option for you. It's rather quick and easy to operate and utilize and you should be hauling in more catch than usual.
In this article, we're going to talk about some of the best shallow water anchors for you to choose from. Plus, we're going to share a few tips and tricks to up your fishing game. Excited? We sure are, let's dive right in!
A few things you need to know before we dive into our product reviews let's try to familiarize ourselves first.
Read More:
What is a shallow water anchor?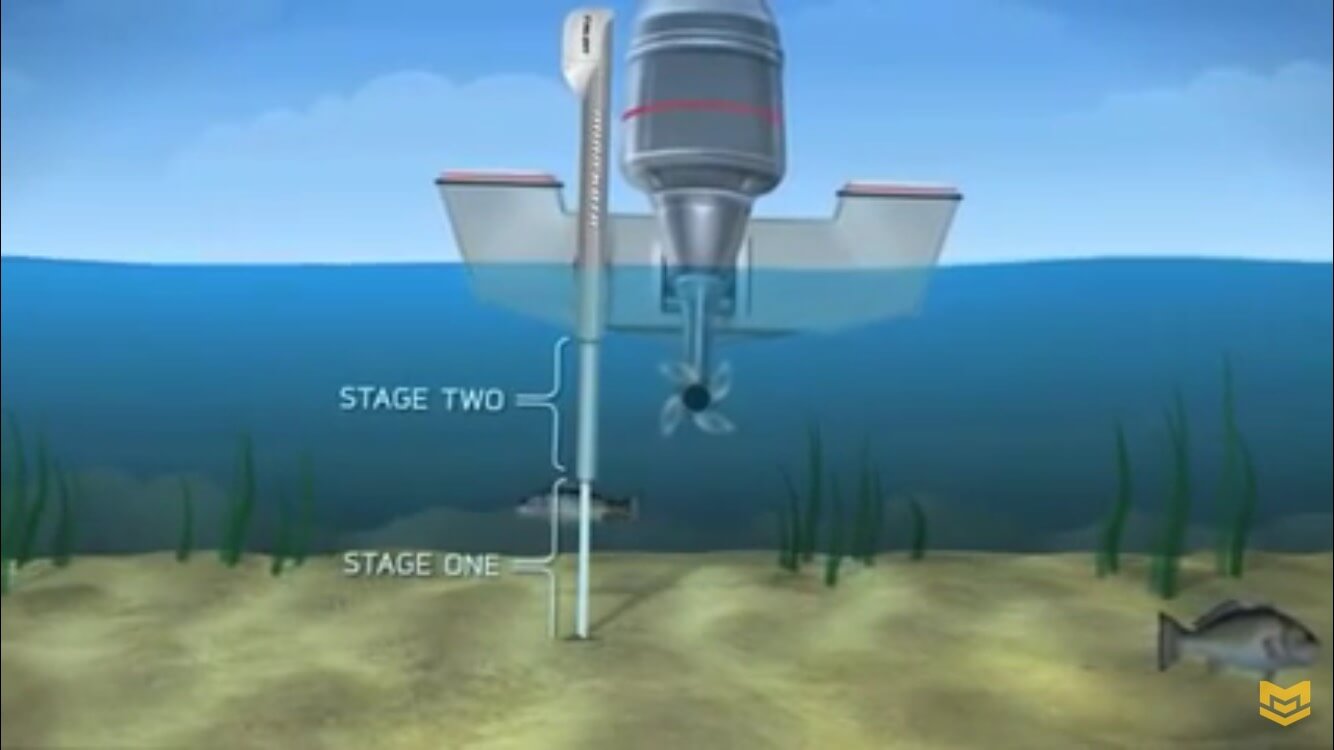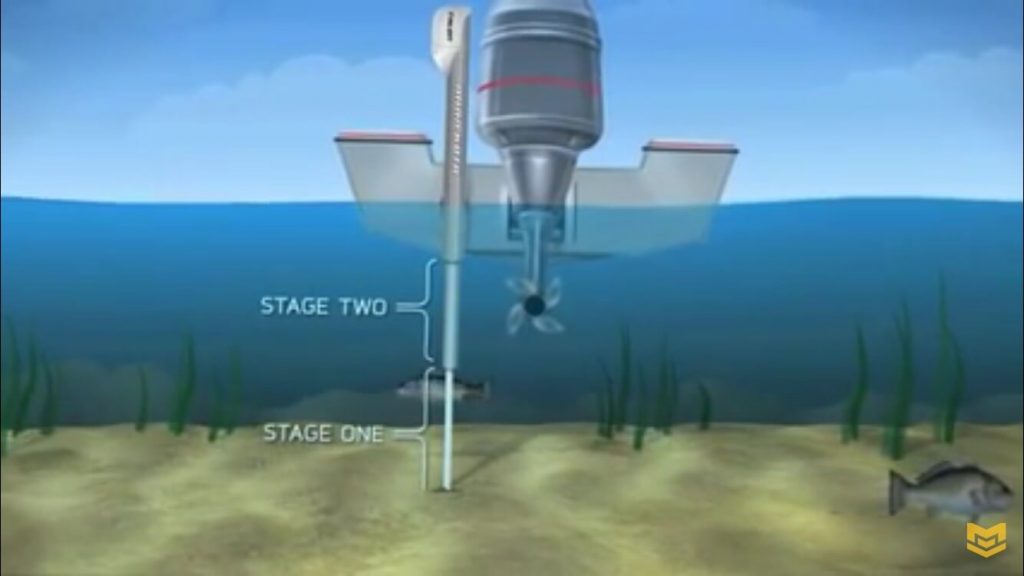 A shallow water anchor is sometimes called anchor poles, anchor pins, stick-it pins, or portable trees. As mentioned in our introduction, if you're someone who goes skinny fishing a lot then this is your best bet of covering an area thoroughly without spooking any fish nearby thus enabling you to possibly catch more fish than you'd usually would with a standard anchor.
It has great functionality and can anchor your boat in shallow water rather quickly and easily.
How do shallow water anchors work?
Shallow water anchors work pretty straightforwardly. It's an anchor pin that keeps your boat in place to give you time to scout or fish the skinny water area. It comes usually in 2, 4, or 8-foot sizes but there are longer ones that come at 10, 12, 14, and even 16-foot sizes.
The anchor rod is usually made of fiberglass, it also comes in different colors for visibility purposes. You can DIY your own, but we recommended the ones on our list more.
Best Shallow Water Anchor Pole We Will Cover Today
1. Best Choice-Power-Pole Sportsman II 
2. Best Overall-Minn Kota Talon 
3. Best Hydraulic- JL Marine 
4. Best Lightweight-YakGear YakStick
5. Best Fiberglass-SuperStick
Shallow Water Anchor Reviews!
1. Power-Pole Sportsman II Shallow Water Anchor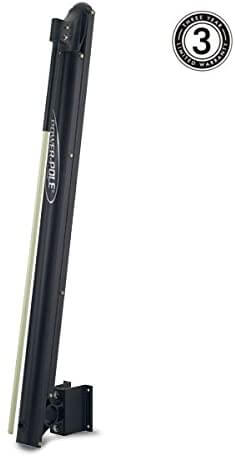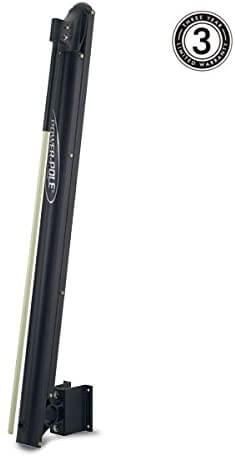 Key Features:
Wireless 2.0 c-monster control system
Black powder-coated finish
Everflex spike lifetime warranty
Free c-monster app (Android and IOS)
Salt or freshwater use
Review:
This is Power Pole's entry on our list, the Sportsman II deploys rather fast using only the quietest pump. This model can go for 8 feet deep, and it includes a wireless Standard Key Fob plus an Advanced Surface Mount that is controlled remotely.
This is powered by none other than the C-Monster Control System. Has a powder-coated finish for maximum durability. The Sportsman II is also so easy to install that allows you to get out on the water fast. It also has an unconditional lifetime warranty for the Everflex spike.
Lastly, it comes with a C-Monster smartphone app that lets you monitor the anchor settings (Android and IOS).
Pros
Good reviews online
Long-lasting
Good price
Easy to install and utilize
Great customer service
Noiseless deployment
Cons
Lacks some depth compared to other leading brands
2. Minn Kota Talon Shallow Water Anchor

Key Features:
Built-in work light optional blue or white.
Lifetime and a 5-year limited Talon spike.
Comes with 2 wireless remotes.
Controllable from select Hummingbird units
Soft bottom, rough water, or normal selectable modes.
Review:
The first entry on our best shallow water anchor is the popular Minn Kota Talon (12 feet). If you're looking for a great investment then look no further as this anchor is jam-packed with features.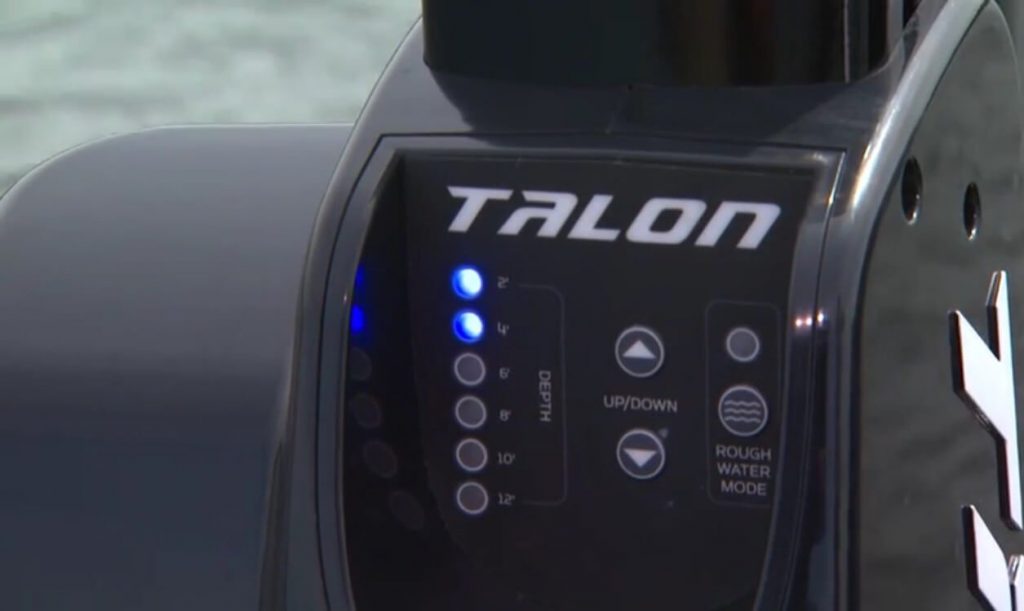 It goes down 12 feet deep plus you can control it anywhere from your boat. The user-selectable modes are also one of its most desirable features. No matter what the condition, this shallow water anchor is sure to deliver. Whether you are experiencing heavy wind, on a muddy or silted bottom, or just a fine day under the sun this anchor will accommodate you.
Its wave absorption feature will make sure that your boat is pinned down and won't deter any fish nearby. It's also made from tough engineering and it is meant to last plus the product is corrosion-resistant.
Pros
Great depth
Superb overwhelming features
Stable anchoring
Super convenient to use
Relatively cheaper compared to other top brands
Cons
It's corrosion-resistant but the unit is not as durable as you'd think
3. JL Marine power pole Shallow Water Anchor
Key Features:
The depth is 10 feet deep
Powder-coated finish
Easy down-and-away deployment
Drive-off protection
Soft-close system
Review:
This JL Marine Blade Edition uses a ported-arm design that is constructed from aircraft-grade aluminum to make it as lightweight as it is. The anchor lengths available are 8 and 10 feet. This allows for a secure hold in salt or freshwater.
This anchor is a fast deploy and super strong to hold down your boat and comes in a variety of colors based on your liking. Blue, black, white, or red you choose. It is made durable by the powder-coated finish. It comes with a wireless Advanced Surface Mount for remote controls and a Standard Key Fob powered by none other than the C-Monster Control System. An unconditional lifetime warranty is still applied on the Everflex spike.
The C-Monster smartphone app allows for customization of the anchor settings to fit your fishing style.
Pros
Nice depth
Super lightweight
Made from quality material to last a long time
Super control over wireless connectivity
Easy to use
Cons
4.YakGear YakStick Floating Stake Anchor Pole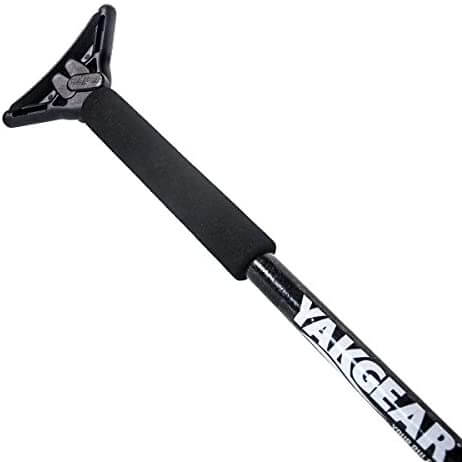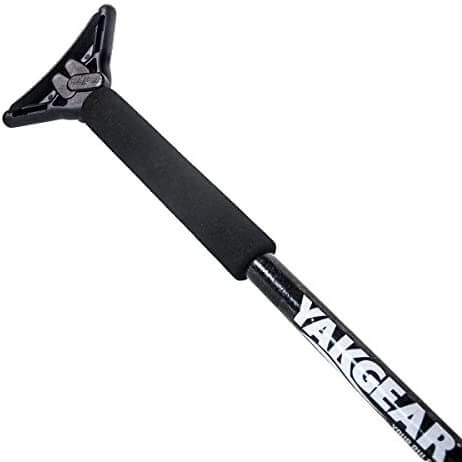 Key Features:
6 feet stake-out floating stick
Weighs only 22 ounces
Overall length at 75 inches
Material: Rigid fiberglass
Oversized foam grip
Has an anchor rope attachment in the handle molded
Review:
The YakStick Mud Anchor is an alternative to the original model. This is a lightweight YakGear YakStick stick that provides effortless and noiseless anchoring in skinny waters. It is available in 6 feet sticks and is a reliable anchoring method, especially in shallow coastal waters. It also works pretty well in shallow streams and lakes.
It's built with a new multi-purpose designed handle that allows for a firm grip. Especially when working on hard bottoms. It can also be flipped around to be utilized as a push pole. This YakStick shaft is made from protrusions-formed fiberglass and is 7/8″ vertical and horizontal.
That gives it unequaled strength. Its point and handle are made from rigid nylon and it floats. What's more, is that you can add your Railblaza camera accessories to it so that you can get all new videos, views, and shots.
Pros
Lightweight
Noiseless anchoring
Easy to deploy
Cool accessories
Ergonomic
Perfect for kayaks
Cons
Not as durable as advertised
5.SuperStick Anchor Pin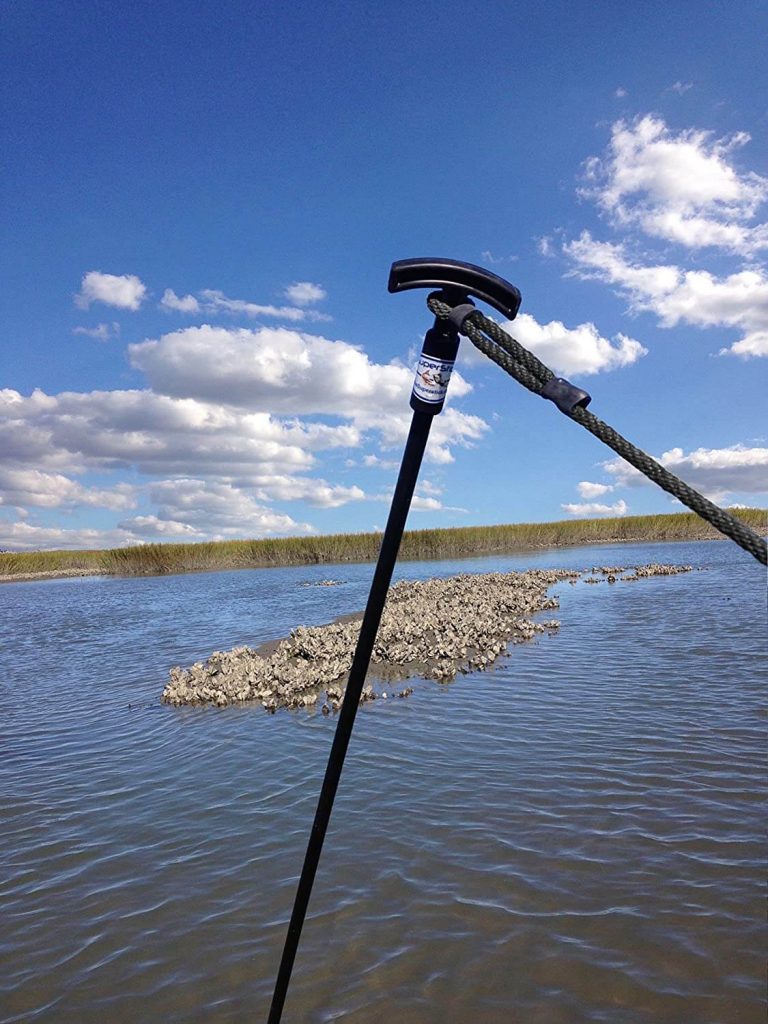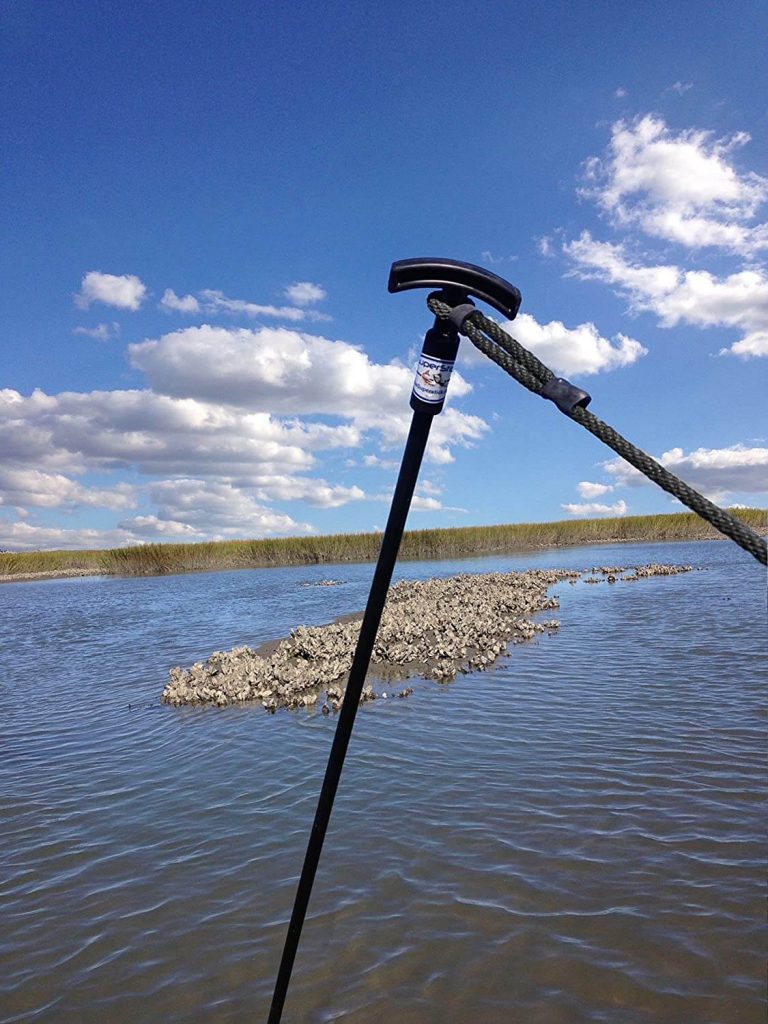 Key Features:
5/8" x 7 feet shallow water pin
Cinching lanyard
Durable storage clips
Best for stand-up paddleboard
Made of aircraft-grade fiberglass
Review:
The last entry on our best shallow water anchor review is the SuperStick Anchor Pin. A lesser-known brand but works just as well. It's versatile enough and is perfect for a boat, stand-up paddleboard, or kayak. Superstock products are some of the best in their price range and it is an affordable option. So if you're someone who's on a bit of a budget then this brand is highly recommended.
The Superstick anchor works for any ground type and is built tough to last a long time. The anchor pins are made from a strong fiberglass rod that's aircraft-grade and is a must-have for shallow-water aficionados. This should be a great bang for your buck!
Pros
Affordable
Tough quality material
Good all-around shallow water pin
Good reviews online
Cons
Not that high quality in terms of construction
Benefits of Shallow Water Anchor
Where to start? There are a ton of benefits when you utilize a shallow water anchor. It trumps a traditional anchor in a lot of aspects.
The first benefit is its primary function, it can set your boat within seconds and you could catch your fish in no time. You can move and reset them rather quickly when moving. All you need to do is stick a single pole to the ground.
You won't need any anchor rope, and no anchor pulling is needed so that's added benefit to your back health, plus it is stealthy enough that it won't scare fishes away as opposed to dropping a standard anchor. Plus it can be a makeshift push pole!
Power Pole VS Talon
Which one is better? The Power Pole or the Talon? Let's discuss this briefly.
Talon trumps Power Pole in the following aspects: depth, noise, and price. On the other hand, Power Pole almost dominates Talon in a lot of aspects namely in deployment speed, strength on hold, remotely controlling it, accessories, and support.
Both anchors though are easy to install.
In summary, the Talon is more affordable and while it also delivers but the Power-Pole just has an edge in a lot of major aspects you'll need for a shallow water anchor. Weigh the pros and cons nicely and make sure to buy what best suits your budget and your needs.
How deep will a power pole go?
Power Poles can go for a depth of 10 feet. This would ensure a firm and effective hold for you to pin your boat in place properly.
 Maintenance Tips
Check for corrosion
Make a habit to check your anchor for corrosion. Check the on/off switch and at the same time the battery. Also, check the in-line fuse holder and replace any damaged parts when necessary.
Check all connections
Make sure everything is leak-free and tight. Check all of your connections to be sure that everything will work as planned.
Check the nuts and bolts
Needs no further explanation, make sure everything is tightly bolted.
Check the Spike
Make sure your spike is free from any cracks, damage, or any large splinters.
Update the software
If your shallow water anchor has software, then make sure to update regularly.
Wash it regularly
It's meant for saltwater but be sure to rinse it with fresh water regularly.
Shallow Water Anchor Buying Guide
In this section, we make sure that you know what to watch out for when you pick a shallow water anchor.
Shallow water anchor type
There are mainly 3 types of shallow water anchors and you can choose whichever works for your budget and style. We're talking about the manual, hydraulic, and electric types of anchors.
Manual
These are some of the cheapest shallow water anchors and are also usually the easiest to set up. This type is composed of a pole that is, in turn, passed through an amount and then pressed to the bottom. You'll have the usual 8, 10, and 12 feet sizing options for this type and some models can be installed in the bow or stern or both parts of your boat.
It's best for a bass boat, kayak, skiff, and flats boat.
Hydraulic
Hydraulic shallow water anchors are the more advanced type of all three. It has a remote control that enables you to quickly deploy it in no time. There is a convenient remote foot control option with this one.
It is relatively more expensive but you'll be angling like a pro when you master using this one. This is a must-have if you join tournaments. It's lightweight and is just so easy to utilize as you move way faster than you'd normally do should you choose to employ this type.
Electric
This choice is for smaller crafts. This should work perfectly on slightly smaller skiffs, kayaks, which are too small to work with a hydraulic shallow water anchor. It has a compact design and costs relatively cheaper than the hydraulic type.
It's made with a compact electric motor and will deploy 3/4" diameter spikes into the bottom. It can be mounted on the deck or transom of your small boat.
Price
You can DIY a shallow water anchor for a hundred bucks but it won't be as effective as the top brands. Sometimes a little research can go a long way ad you can save up some cash. Pricier doesn't always mean better, check the features and reputation and compare which one is more valuable. Anchor pins can go for a couple of grand depending on its brand and features.
Type of Ground
Chances are, you'll be fishing on different types of the ground as you roam different types of saltwater areas in your region. So taking into consideration the grounds that you''' frequent or will go to next when you buy a shallow water anchor would be extra beneficial.
There are anchor pins that work on different types of grounds but research on which one works best if you frequent muddy, grassy, or sandy waters. Trust us, it will do wonders to pinning down your boat.
Material
Most shallow water anchors are made of fiberglass, it would just depend on whether it's reinforced by some coating material or is a further strengthened type. The fiberglass component can have more added features to it so watch out for that and choose wisely.
Size
Size can mean a lot of things when you're out there skinny fishing. It will affect how effectively you can pin your boat in place. As mentioned, you can choose from a lot of sizing options, but some top brands or products have limited length options. Check whether your best bet has the length you'd need.
Can I anchor my boat anywhere?
Unfortunately, you cannot anchor or moor just about anywhere else. Cities and towns may have restrictions in place as to where you can do so. They might have permanent anchoring locations where you can moor your boats.
How do you build a kayak anchor pole?
You can build a homemade kayak anchor pole rather easily and there are a few things that you already have in your house that you can use for it. DIY kayak anchor poles will relatively cost you less. There are tons of videos on YouTube that will guide you.
Minn Kota Talon Installation
FINAL THOUGHTS
Utilize the best shallow water anchor and see your catch double or even triple on your next fishing trip. Needless to say, it's going to make your life as an angler not just easier but more exciting.
This tool is so easy to use and quick to set up that it's a hack. Remember quality is important as you don't want that anchor pole to let you down once you're in the heat of catching some fish. We hope that you enjoyed the few minutes you spent reading our article but we hope that these valuable shallow water anchors will help you more, it's sure helped us a lot. Stay safe!
More article: Best Downrigger For Small Boat