Whether you are looking forward to winning a competitive tournament, or simply want to relax while you fish casually, a good quality spinning reel under 100 that will give you the ultimate support is something every angler dreams of. You can rest assured that you won't find any better fishing reels at such an affordable price range than the Okuma Avenger ABF 90.
Made specifically for the bait feeding system, the Okuma Avenger Baitfeeder is made in a way to adjust its settings or change the spool so that you are able to easily alter the rate at which the fish are feeding.
You will not be disappointed with the strong aluminum and graphite body, with its anti-corrosion properties, since it will last you a long time. As for the unique drag system it comes with, you can definitely rely upon it to help you make a good catch for sure.
Pull any fish out of the water with ease as the strong drag system will not give in easily no matter what the strength of the fish. While it remains secure on the hook, you can enjoy your fishing time and have a lot of fun winning any challenge or tournament. Simply allow the Okuma Avenger Baitfeeder to complement your way of fishing, and ace your game!
Okuma Avenger ABF 90 Graphite Bait Feeder Reel comes with a lot of interesting new features that make it a truly interesting and unique product. This fishing wheel is not like the rest, and it really has the quality to change the entire game when you are out fishing. It also durable and saltwater fishing reel
Let's look at some of these great speeches that truly set the Okuma Avenger ABF 90 baitfeeder apart from any other kind of fishing reels.
Features of Okuma Avenger ABF 90
1.stainless steel ball bearings- with around 7 ball bearings in total, you can rest assured that you will have no hustle at all when pulling the fish out of the water. While a total of 6 bearings along the line counter will smoothly support the reel, the 7th set of anti-reverse roller bearing will support the anti-reverse which maintains the drag so that it can work smoothly.
Ball bearings or bushings are no doubt the major support system of a reel, which helps to maintain stability, balance, and an overall smooth drag for you, while you fish.
2. Patented On/off auto trip bait feeding function- in the Okuma Avenger ABF model, you have the unique on/off feeding system which is not found in any other model within the same brand. This comes with a very simple switch so you can either switch it on or switch it off and instantly set up into a bait feeding mode, without any extra work.
Setting up a fishing wheel has never been this easy! Simply switched on into the bait feeding mode, and watch it as the belt feeder lets the line run free as soon as you catch a fish. Watch as no matter how strong the fish may be, it simply cannot pull your rig into the water, and has to give up without a fight.
The minimum drag feature will simply win you over as one cell pick up your fishing reel, it will return to the normal track system see you can easily pull your fish out of the water.
3. Unique drag system- the Okuma Avenger has a unique drag system that you won't get in any other reel. While this is one of the most important features in the Okuma Avenger ABF bait feeder, you can be absolutely sure this is one of the best features in this rod. A good quality drag is of utmost importance to ensure that you can fish in comfort. And the Okuma Avenger ABF 90 baitfeeder delivers just that. The multi-disk drag system also includes Japanese piled felt drag washers, which makes the spinning reel as smooth as possible. The overall design helps to increase efficiency and apply just the right amount of pressure to your target fish once it's on the hook.
4. Strong overall body and frame of the reel- the body of the frame are of utmost importance since this is what makes the rod last for a long time. Made of graphite, the frame of the Okuma Avenger ABF 90 bait feeder is made of high-quality graphite. This not only makes it multiple times stronger but also makes it rustproof. You can absolutely rely on this anti-resistant graphite rod to back you up when you haul a large fish all on your own!
5. A Hydro block water tight drag seal- If you thought that the drag system you had already was enough then thinks again. The Hydro block water tight drag system incorporates a rubber gasket which is mounted nicely on the top of the reel, where the spool is located. The main purpose of this gasket is to block any elements or even water from the entire drag mechanism. You can't thank this feature enough as it will ensure a long life for your beloved reel.
Pros
The ABF model has a patented auto trip bait feeding system that can be easily switched on or off
The unique bait feeding system can be handled easily using only one hand
The gearbox is secure as it is tightly sealed
The body of the rod is made with strong graphite which will last for a long time
The materials used for making the rod will not rust or corrode easily
Cons
Despite long-lasting materials, there are some plastic parts that can wear out easily after some time
The line created by the reel does not always lay smoothly on the spool
The spool is not always ready to braid
There were some complaints regarding using the reel correctly
Okuma Avenger ABF 90 FAQs
Q: What is the extra black plastic spool that comes with it?
This is what you'd call an additional backed up spool. You should attach a different line on it as it can help you to catch other species.
Q: Does Okuma Avenger ABF 90 reel come with a warranty?
Yes, the reel comes with a one-year warranty.
Q: Would this reel corrode when using it on saltwater?
The Okuma Avenger ABF 90 Baitfeeder is made with a corrosion-resistant graphite body and also comes with stainless steel bail wire and ball bearings. Therefore, they are corrosion-free.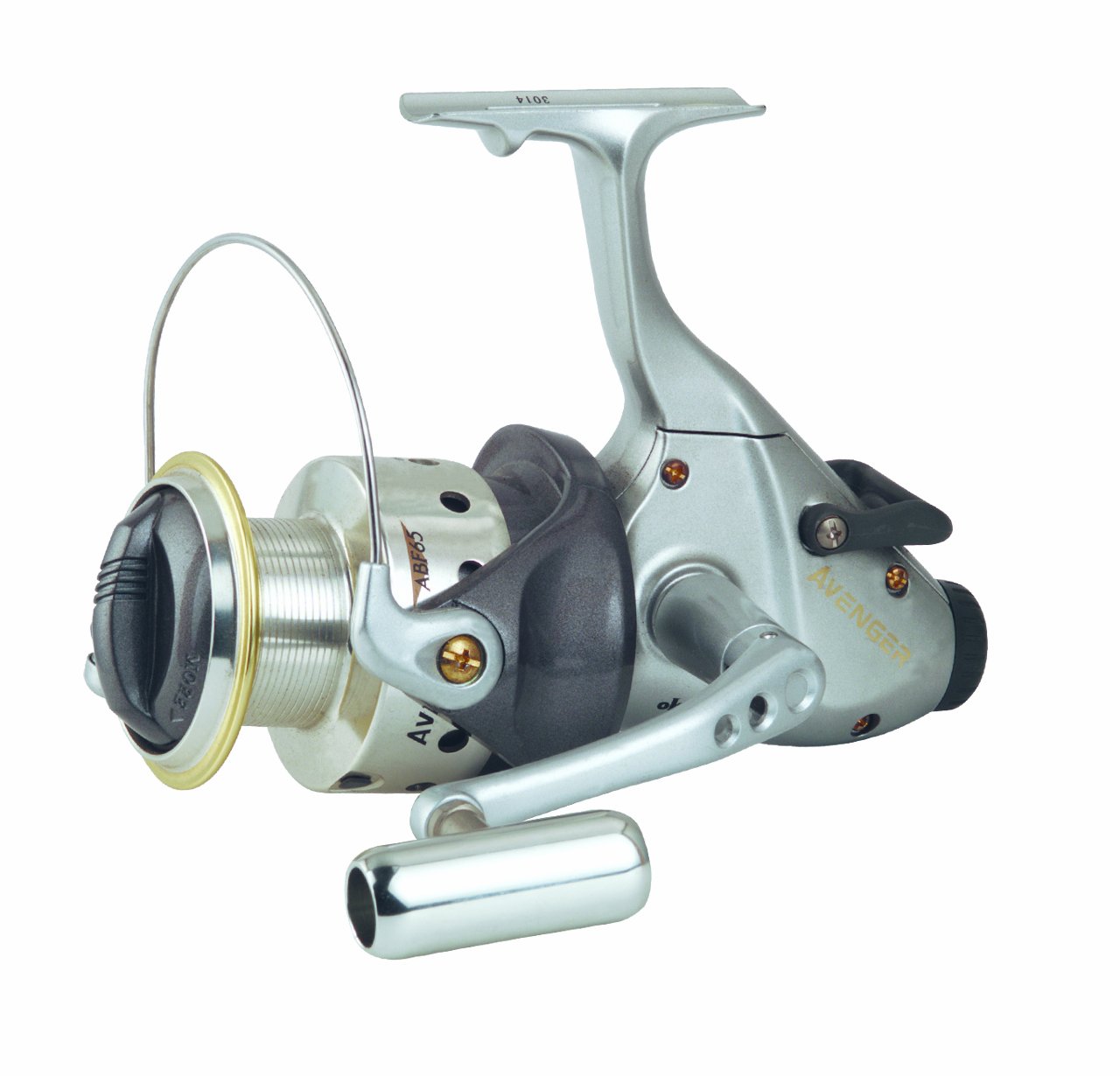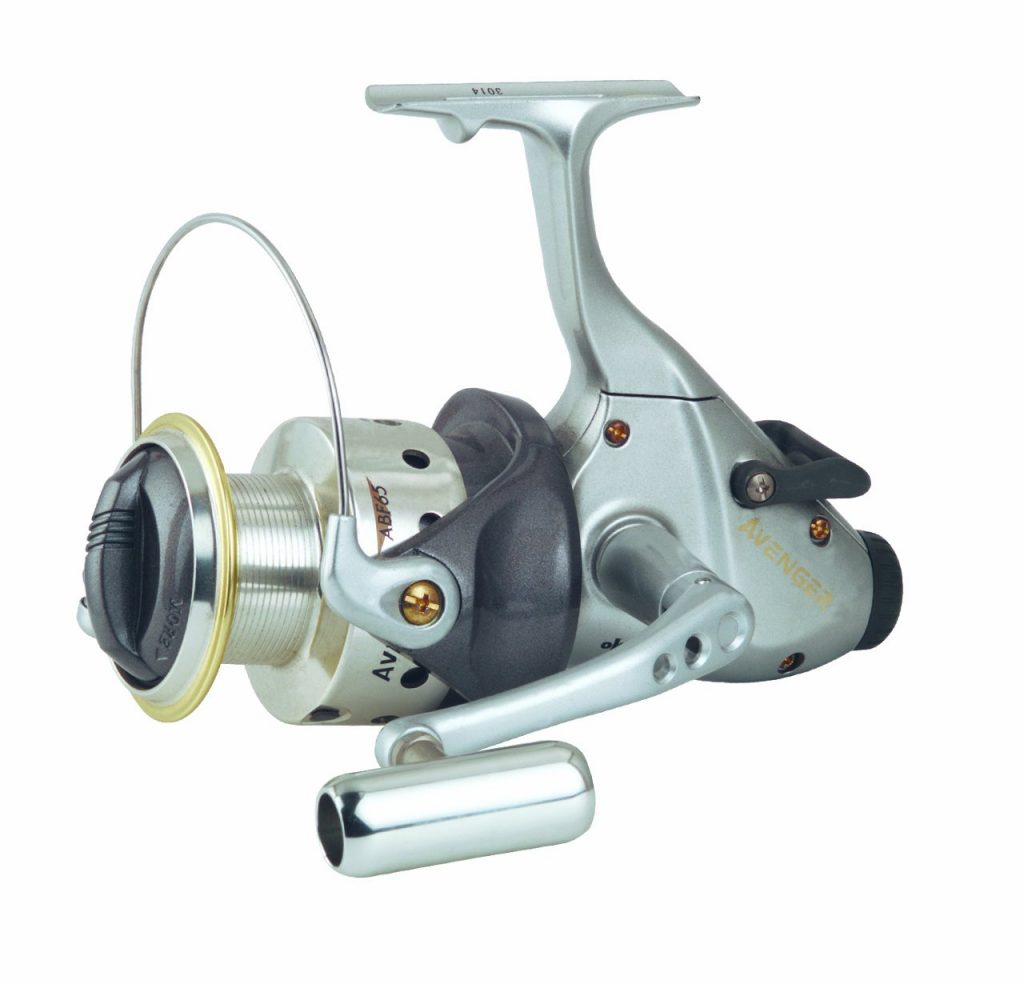 FINAL THOUGHTS
This is by far one of the best bait feeders out there, that has so many fantastic features. Starting from its unique baitfeeding features to the unique drag system and even its automated feeding function, you should totally go for this reel if you're looking for a fishing system that will provide you a comfortable fishing experience.
And while you are at it, don't forget that Okuma Avenger ABF 90 comes at an unbelievably low price and a year-long warranty! What more can you ask for!
More article: