It doesn't matter if you are a fisherman or someone looking to spend some leisure time, a properly functioning fishing reel is always important. A good fishing rod is definitely vital for fishing properly, but having a good reel to complement your fishing rod can actually make your entire fishing experience more productive and worthwhile.
This is especially important if fishing is a job for you, and a means of livelihood. Shimano Curado I is one of the best baitcasting reels out there, particularly known for its versatility and premium feel. Shimano is already quite well-known for making high-quality fishing gears, and this particular reel does live up to its reputation. In this article, we will look into the different features that the reel provides that make it truly stand out from the rest.
Sale
Shimano Curado I reels Reviews!
1. X-ship Technology
Shimano's signature X-ship technology is present on this reel due to which it is smooth, reliable, efficient, and provides a lot of power. The reel has been designed in such a way so that the pinion gear remains close to the centerline of the drive gear. This allows more power to be transferred from the handle to the spool underuse. Two shielded stainless steel A-RB ball bearings are also present in the reel, which helps support the pinion gear. Because of this design feature, the efficiency and longevity of the reel are enhanced.
2. SVS Infinity Brake System.
The older models came with a brake system that had only 6 different brake settings, but the new SVS infinity brake system has around 4-6 settings combined with a brake dial that can be adjusted to offer a wider and accurate range for maximum control and stable brake performance. Just as the name suggests, there are endless adjustability options suitable for any casting application.
3. The Shimano Stable Spool Design (S3D)
The purpose of this design feature is to make the entire casting experience more pleasant. This combined with the X -ship technology makes casting and retrieving extremely smooth. The vibration often associated with baitcasting is also reduced significantly due to this feature. The spool in the Shimano Curado I is very balanced and remains stable underuse due to its uniform construction.
4. Super Free Spool System.
Other than the Stable Spool Design, there is low friction in the fishing reel due to Shimano's use of the Super Free Spool system. This means, that the pinion gears of the reel are suspended by a ball bearing by design so that users can have a smoother friction-free experience using it. Because of reduced friction, you will be able to cast your fishing rod further. In traditional baitcasting reels, pinion gears are free once you press down the clutch bar. This usually creates friction on the spool shaft limiting the distance of your cast. Due to the presence of the Super Free Spool System in Shimano Curado I, you will not have to worry about this issue when using the reel.
5. The ball bearings
The 5 A-RB ball bearings present on this reel are very strong and durable because of their stainless steel construction. This feature helps prevent corrosion and the formation of rust. Additionally, it provides contamination protection, which means salt, dirt, or water cannot penetrate and damage the bearings.
6. Aluminum Frame.
If a fishing reel lacks durability, it would not be worth owning. Thankfully, that is not the case with the Shimano Curado I. The reel can survive extreme environmental conditions because the exterior of the instrument houses an Aluminium frame. Due to its rigid and tough body, the reel has the necessary strength to pull larger resistant fishes that tend to put up a fight.
7. Cross Carbon Drag System.
To maintain a balanced pressure on both sides of the master gear of the Shimano Curado I, carbon fiber washers are placed. This feature lets you experience a very smooth drag when using the reel, and it avoids any form of instability under heavy load. The drag can be easily adjusted by moving the oversized star drag.
Pros
The AR-B ball bearings.
The reel is very strong and durable.
Aluminum construction.
Stainless steel construction.
The reel uses Shimano's X-ship technology.
It feels very premium to use due to its high quality.
Spool and breaking mechanisms can be accessed easily due to the escape hatch design.
Cons
At the end of the cast, there is a minimal whine.
Some customers have complained about hearing a grinding noise from the bearings while casting.
Brake system adjustment can be difficult sometimes.
Shimano Curado I Reels FAQs
Q: Is the reel good enough for saltwater fishing?
Answer: Yes, this reel is perfect for fishing in saltwater. In fact, most of the Shimano reels are good for saltwater fishing. However, you must maintain your reel and rinse them every time after usage. It will hold up as long as you take care of it properly.
Q: Where has this product been manufactured?
Answer: The product has been manufactured in Taiwan.
Q: Can you tell me the gear ratio of the Shimano Curado I?
Answer: The gear ratio is 6:3:1.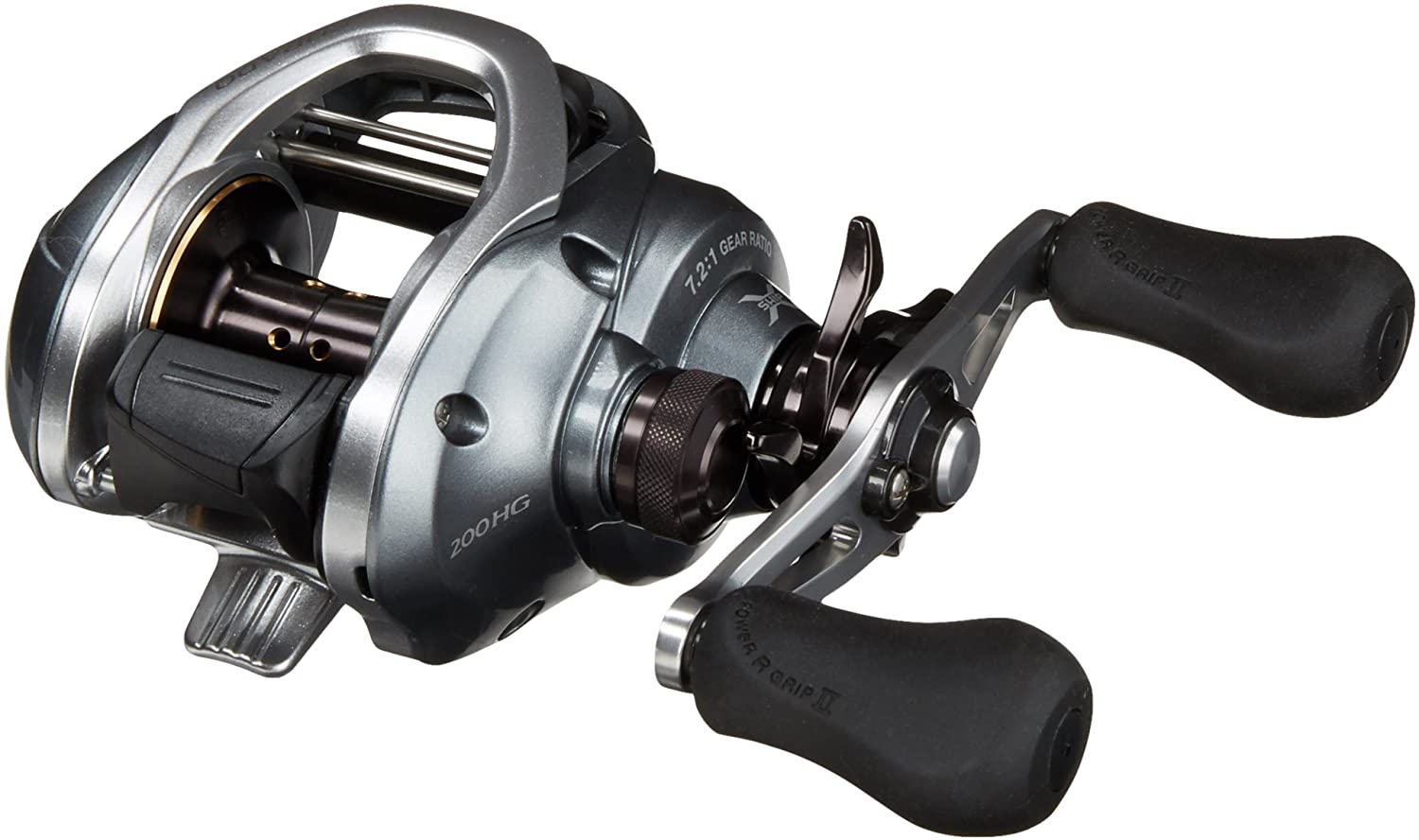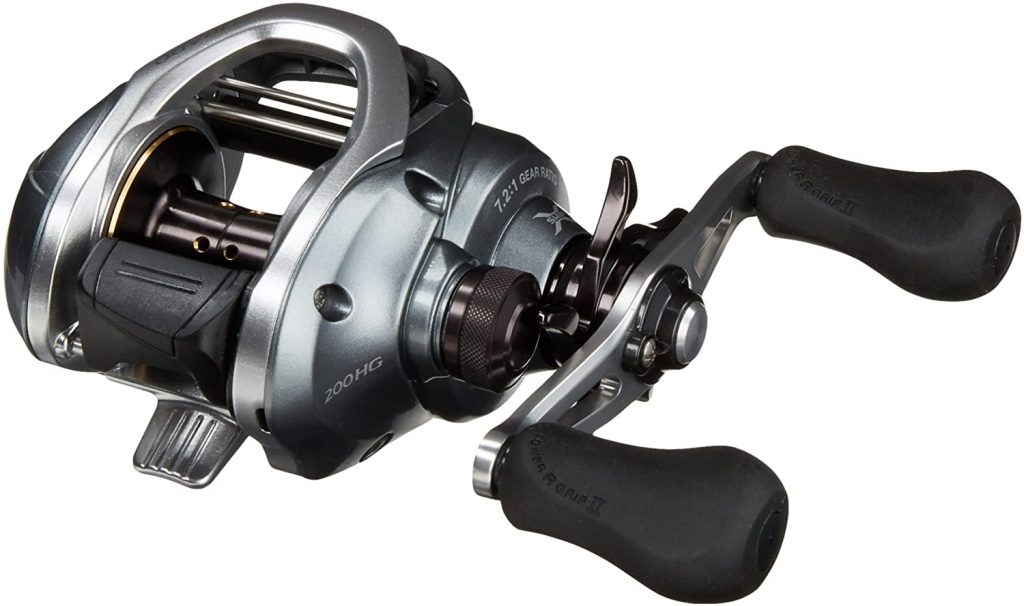 No products found.
FINAL THOUGHTS
The Shimano Curado has achieved mainstream popularity for the outstanding features it provides its users. The reel has a lot of value packed into it, and it is suitable for both beginners and long-time reel users.
The durability and strength of this fishing reel are very good, and it should survive extreme conditions. Sophisticated gear technology has been implemented by Shimano in this instrument, to make every cast smooth and stable, so that users can get a pleasant experience.
More articles:
Sale
Shimano Curado 200K HG Lowprofile Freshwater Fishing...
Built tournament tough; this low-profile baitcasting reel is the benchmark for durability and reliability which is why generations of anglers have looked to curado as their trusted partner
Featuring shimano's latest technology such as the super smooth; efficient; and durable micromodule gearing