Things you need to know about a Fishing License
Fishing is a lot of things for a lot of people. It's a hobby, it's a way of life, or it can be a competitive sport. Fishing is an age-old practice that will probably be forever part of our lives as human beings.
As widespread as it is, rules and regulations for fishing vary around the world. In North America, especially in the United States, fishing is regulated based on its region. There are competitive fishing games that are organized in some communities that make it more exciting. But in certain areas, before you can partake in this wonderful activity, you need a fishing license. In this article, we'll discuss a few important things about acquiring a fishing license, and a few important things in between.
Let's start at reeling!
A Step by Step Guide on How to Get a Fishing License
Did you know that fishing licenses were issues way back in ancient China? It was during the Qing Dynasty that fishing boat operators were required to have a fishing license partly to regulate coastal operations. This was way back in 1729.
Moving forward to our modern times, it can get a bit tricky. In the United States, rules can vary per region or state and at the same time, fishing permits or licenses will be required either by the government or by the owner of personal property or both. Sometimes it can be different if you want to fish on freshwater or saltwater. The amount you need to pay for a license may vary too.
It can be different if you're going out fishing on a large boat, or just kayaking for a single day. There are single day or multiple days fishing licenses and at the same time resident and non-resident licenses. You just have to find what best describes your status.
What does a fishing license regulate?
A fishing license is put up to prevent overfishing. In Oregon, where fishing is such a huge part of the community, a license was started way back in 1899. It was due to the collapse of the state's sturgeon fishery because of over-harvesting. Recreational fishing licenses were instituted in 1901 in the said state.
Indiana followed suit and added fishing for their wildlife hunting privileges. Pennsylvania did so as well in 1919. To date, there are still license-free countries for fishing.
Aside from overfishing, licenses also tend to limit fishing on certain parts of the year to give marine life a chance to grow and thrive. There can also be restrictions on the number of licenses issued, the size of a vessel, the area for fishing, the method employed for fishing, and at the same time the species that can be caught. There are also licenses distributed for those who collect fish for scientific studies.
So how do you acquire a fishing license?
Acquiring a fishing license should be straightforward. All you got to do is contact your local Fisheries and Wildlife Division and comply with their requirements.
Most of the time, the requirements would be age and health condition. Again, there may be different rules for the collection of fish for scientific purposes.
A licensed angler must always have their angling license with them while fishing.
The following are exempted to the licensing rules:
Someone who is more than 16 years of age;
A person who is more than 65 years of age;
Sometimes, a person can also be exempted to the rule if they have a license from the Department of Health
Once you pass the requirements you should be able to partake in any fishing activity as long as your license is valid (how many days it is for). Please do take note that private property owners may impose their fishing permits.
Can you acquire a Fishing License online?
The internet is such a huge part of how we go about things nowadays. So, it's only natural that you can already acquire a license for fishing through it. So yes, you should be able to apply for fishing licenses online, you just have to pay for online transaction fees.
What are the other benefits of fishing licenses?
Aside from the motivations and missions of an imposed fishing license mentioned above, it's also important to know that fishing licenses fund conservation efforts.
Sales turned out from fishing licenses reaches hundreds and millions of dollars ($700 million in 2018) and the funds are then used for the conservation and restoration of the country's fisheries. There have been efforts brought about by the licensing process to help in fish management, habitat and species restoration, land acquisition, habitat protection, education, research, and public access for boating and fishing.
There are also taxes imposed on different fishing equipment, boats, and other angling stuff.
How much is a fishing license?
This section will be dedicated to the illustration of how much annual fishing licenses are for different states.
There are also 1 to 14-day licenses offered and may set you back for as low as $5 to probably $40 depending on the state, resident or non-resident.
Can you buy a lifetime fishing license?
There are about 32 states that have some sort of a lifetime fishing license. This license can be paired up with a hunting license (trapping may or may not included).
The 32 states mentioned above are the ones that have some type of a lifetime fishing license:
| | | |
| --- | --- | --- |
| | | |
| | | |
| | | |
| | Indiana (ended in July 2005) | |
| | | |
| | | |
| | | |
| | | |
| | | |
| | | |
| | | |
The fees for a lifetime license may vary by age groups but sometimes can be the same for everyone no matter if you're a senior citizen or a veteran. Some states only offer lifetime licenses to those who are 15 years old and younger or those who are 65 years old or older. A senior citizen may have a free lifetime fishing license.
A lifetime license can be priced at around $200 for senior citizens and $600 for adults, it varies per state.
How do you get a Fishing License in California?
The information below is based on the California Freshwater Sport Fishing Regulations. They offer annual, short term such as one, two, or ten-day valid licenses and at the same time lifetime licenses separated by age brackets.
As per their website you can now only purchase your California sport fishing license, plus report cards and your validations online. Just visit wildlife.ca.gov/licensing/online-sales. Also, anglers may submit their report cards online.
Report cards are essential as they provide important data of harvest that is critical for helping fishery scientists to better regulate fishing programs. Report card submission online makes the process faster and easier for everyone.
With the harvest details, fishery managers can promptly have information to utilize.
Standard mail reporting though is still available. Reports are expected on the 31st day of January each year.
One-Day Sport Fishing License for resident or nonresident is $15.69. Two-Day Sport Fishing License for resident or nonresident is $24.33. And the 10-Day non-Resident Sport Fishing License is $48.34. (Additional information please visit: http://www.eregulations.com/california/fishing/freshwater/license-fees/)
How do you acquire a Fishing License in Texas?
You can buy a Texas fishing license or a package online too. Also, you may visit a Texas Park and Wildlife Department office, and the 1,500 retailers statewide. Licenses are also sold in a lot of department stores, tackle shops, sporting goods stores, gun shops, and also grocery stores.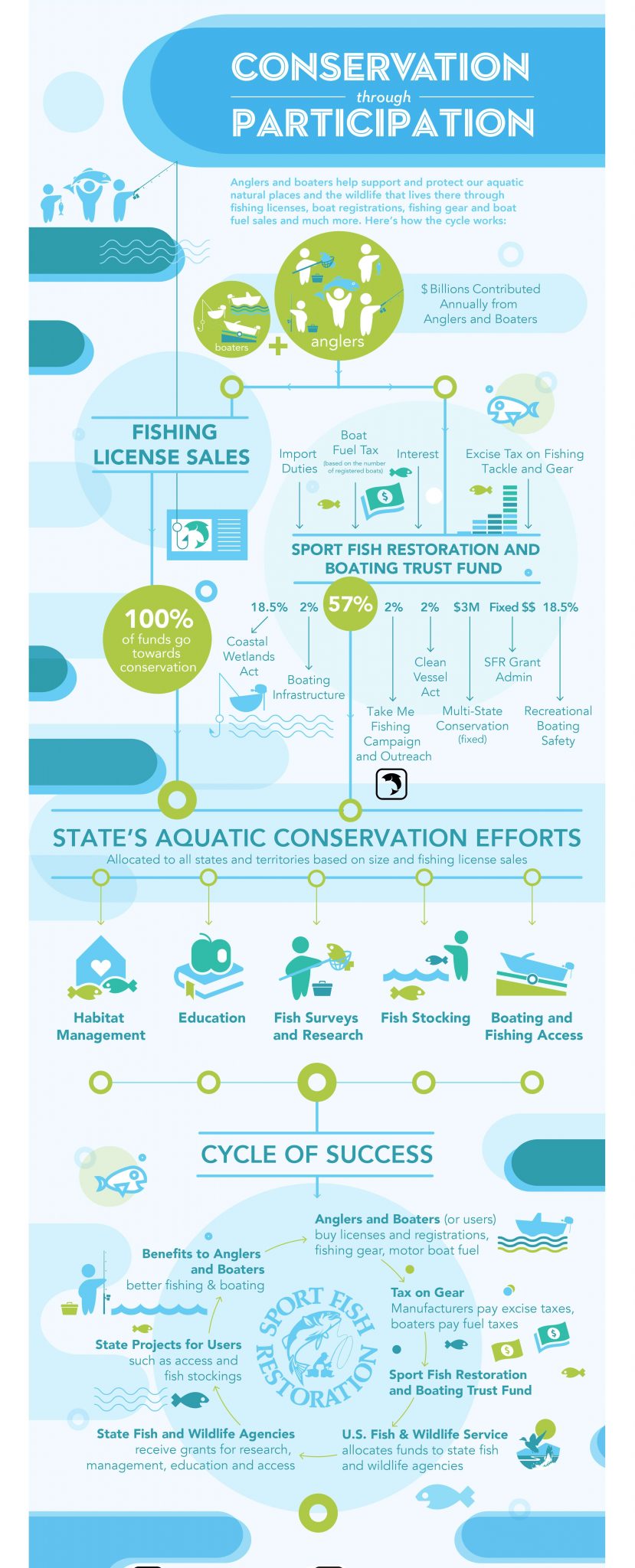 Photo credit: Amazon
FINAL THOUGHTS
As fun and beneficial as fishing can be, we need to protect our wildlife and fisheries to ensure that future generations can still experience them. That's what these licenses are all about and if we follow the rules and regulations then we help ensure that fishing can still be a sport for our kids, grandkids, and their grandkids.
Let's comply and help our fisheries thrive. Now go out there and catch a haul!
Bestseller No. 1
Topconcpt 275pcs Freshwater Fishing Lures Kit Fishing Tackle Box with Tackle Included Frog Lures Fishing Spoons Saltwater Pencil Bait Grasshopper Lures for Bass Trout Bass Salmon
Christmas Gift:The Best Christmas Gift,Birthday Gift for Your Friends,Your Familes,and Fishing Enthusiasts
Material: Plastic and metal.The detailed patterns and life-like colors simulate bait fish and steel ball bearing rattles offer an aggressive presentation that will give you the advantage
Position:Lake,pool,river,sea,pond,stream
Fishing Lure Set is one of the most awesome fishing lure Kit to ever hit the market.For anyone who loves catching Trout Bass Salmon,it is best gift for your friends
Package content:275pcs fishing lure pack in a pvc box ,it is easy to take.
Bestseller No. 2
SUPERTHEO Fishing Accessories Kit with Hooks Bass Casting Sinkers Fishing Swivels Snaps Sinker Slides Fishing Line Beads Fishing Set with Tackle Box Lanyard
INCLUDED - The fishing tackle box set comes with 140pcs necessary fishing accessories: Fishing Hooks, Sinkers, Rolling Swivels, Three way cross-line fishing swivels, Fishing Line Sliders, Clip Connector and Fishing Beads etc. suitable for all sorts of fishing conditions.
PICK IT UP - Bring it with your fishing trip, easily fits in your fishing seat box, fishing backpack and fishing vest's pocket, Make your fishing more convenient, no need to worry about gadgets.
USEFUL - These Fishing accessories are designed to be used in freshwater or saltwater. Get more fish and have your line in the water longer instead of wasting time fighting twisted lines.
SIZE - The fishing tackle is equipped with a compact box with a black elastic lanyard. Box Size: 4.8*4*1.2in. lanyard length is approx 9.5in with elasticity. Weight is approx 9.5oz, portable size and weight for carry besides wherever you go to fishing.
SUPERIOR SERVICE - we provide Full 15 Month Worry-Free Warranty with Lifetime support! 24-hour customer service support, just purchase and enjoy this superior product with confidence and risk free!
Bestseller No. 3
AbeuRox Multifunctional Tactical Survival Gear with Lighter, Fishing Tool, Bottle Opener, Glass Breaker, Whistle, Ideal Multitool for Car, Travel, Camping, Outdoor, Gift for Friends and Family
This rugged & heavy duty multifunctional tool, Made of aircraft grade aluminium for the main part. The small tool parts inside were made of Stainless steel. The whole item is very sturdy, high durability with long lifetime
As a 6 In 1 multifunctional tool, this is a fresh new integration that firstly combines a Lighter, Fishing tool, Whistle, Tungsten Glass breaker, Bottle opener, Saw and Lanyard all in one. Each single tool is useful, practical and handy to use. This newly combination multifunctional bar could do a huge help to your daily & camping life and bring you extraordinary using experience
Definitely worth to add to your EDC kit. It's never going to be useless and you will not regret for having one in hand, It combines the most needed tools, you will always find some of the functions helpful. This item is not only for daily use with all these frequently used tools, it also makes a perfect surviving gear for escaping or self defense under emergency circumstances. What's more, the fishing bar could be a perfect amusement tool to kill time during the long and disengaged camping time
Pocket size, convenient carrying, and very handy to sue. The item is Interchangeable, Reconfigurable, Transformable. Many ways to change this product and you may choose the best & most-needed function or combination as you wish
High-class packed. Comes with an extra small tool for replacement for different use. 5 O-rings, 2 flintstone and a solid lanyard. Perfect and Ideal gift for Men, Husband, Dad, Son, Boys, family and friends
Bestseller No. 4
ZACX Fishing Pliers, Fish Lip Gripper Upgraded Muti-Function Fishing Pliers Hook Remover Split Ring,Fly Fishing Tools Set,Ice Fishing,Fishing Gear,Fishing Gifts for Men (Package B)
✔UPGRADED FISH GRIPPER- ZACX improved the length of EVA Foam Handle till to 4.3inch for this classic T-handle grabber, this new fishing lip gripper with ergonomic to enhance hand strength and reduce fatigue
✔NEW DESIGN FISHING PLIER- New aluminum fishing pliers, it's feature elegant hollow out design and machine cut aluminum handles for reduced weight, multi-functional for braid line cutters split ring hook removers
✔MORE CONVENIENT OPERATE- Higher quality spring loaded handle keeps it open freely, super easy to use by one hand, come with lanyard which prevent accidental loss and always easy to reach
✔STURDY AND DURABILITY- These pliers and grippers are ideal for both freshwater and harsh saltwater environments, corrosion resistant, extremely light for long time fishing trip
✔BEST GIFT FOR FISHMAN- Cool gift for angler friends or family. Such as Father's Day or Valentine's Day Style A Package: 1x fishing gripper; Style B Package: 1x Fishing Tool Set ( 1 fish lip gripper and 1 fishing plier with sheath)
Sale
Bestseller No. 5
PLUSINNO Telescopic Fishing Rod Reel Combos Full Kit, Spinning Fishing Gear Organizer Pole Sets Line Lures Hooks Reel Fishing Carrier Bag Case Accessories (Full Kit with Carrier Case, 1.8M 5.91FT)
🎣 Warm Prompt: Full Kit with Carrier Case: 1 Fishing Rod + 1 Fishing Reel + Fishing Line + Various Fishing Lures + Fishing Hooks + Some Necessary Accessories + Carrier Bag.
🎣 Full Kit with Carrier Case is specially made for novice, including necessary fishing accessories. With this set, there is no need for you to buy any other fishing stuff.
🎣 Perfect elasticity, high density Carbon fiber mixed with fiberglass makes your fishing pole hard & durable. Stainless Steel Hooded Reel Seat is anti-seawater corrosion; EVA Fore Grip for comfort. The telescopic fishing rod is portable, and closed length design is convenient carrying around. Power: Medium.
🎣 Instant anti-reverse; Power drive gears equipped for high strength. Deep aluminium spool with double color and one line hole; More short body with large spool and large line capacity. Line capacity: mm/M 0.20/240 0.25/200 0.30/140. Model: HA 3000; Gear ratio: 5.2:1.
🎣 It's the best gift to send father, son, husband,fiance, boyfriend for the upcoming Christmas. Want to buy single rod or single reel? Please search the ASIN: B07FT29RJS or B07YFP8KV3.