Are you looking for a way to spend your free time doing something productive rather than staying at home all day? Why don't you try out surf fishing for a change? If you are a complete beginner to the term surf fishing and want to know more about it, then you came to the right place!
This article is all about surf fishing specifically for beginners, and hopefully by the end of this, you'll know what to do and where to go to do something productive.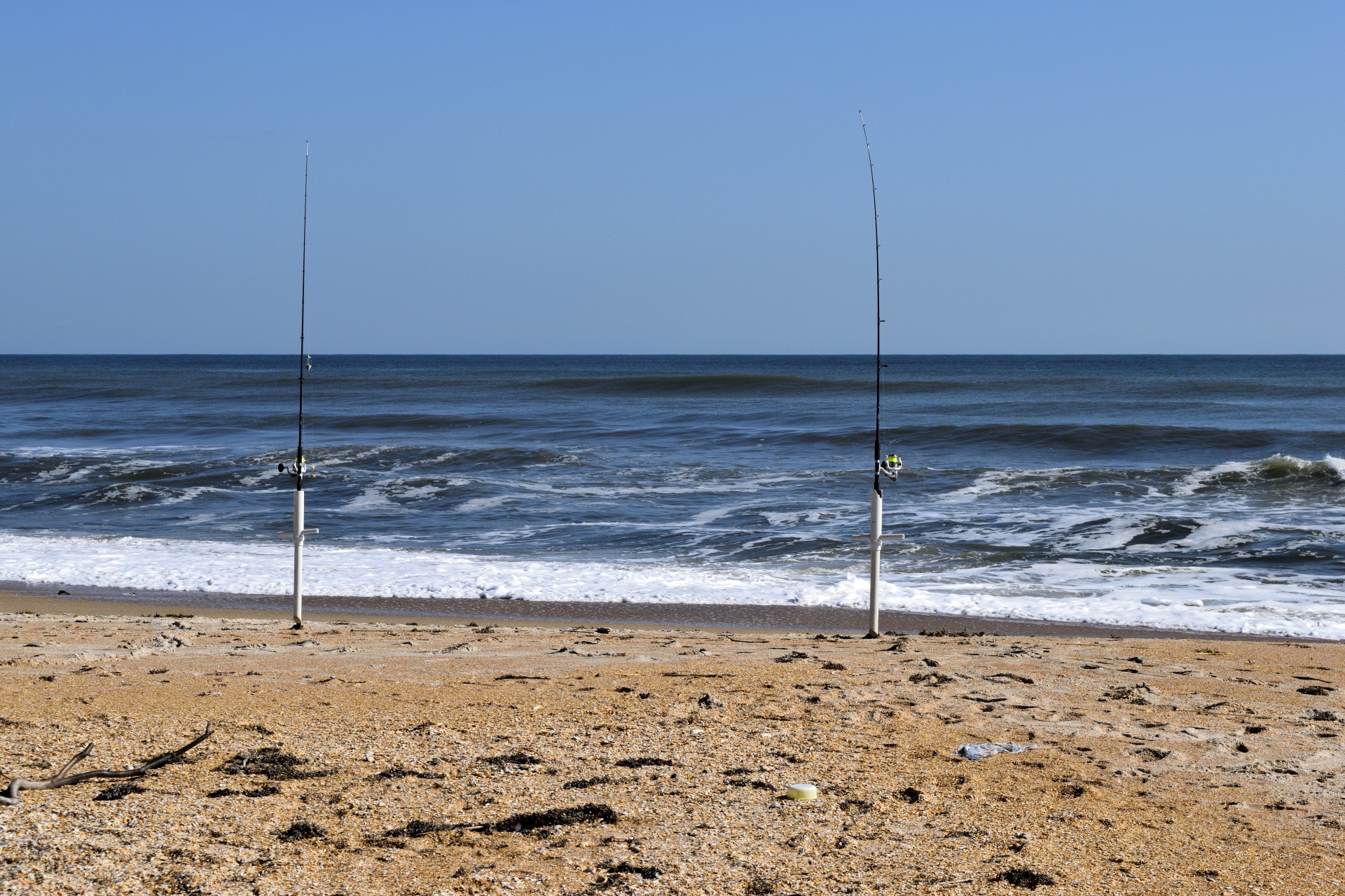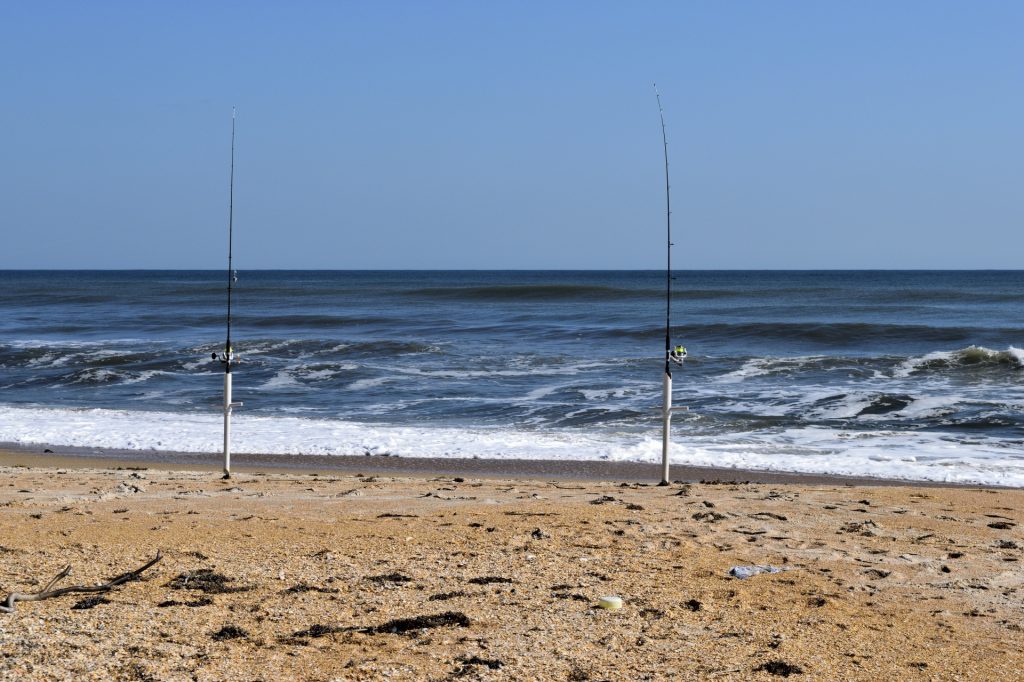 The very first thing you need to keep in mind is whether your fishing rod is suitable for surf fishing or not. As the name implies, surf fishing requires tackling the waves in order to be able to catch something worthy. So make sure your rod is good enough for this sport.
Of course, you can use your regular six-eight foot rod, but there's a possibility that your reel will have issues afterward: if it isn't meant for use in saltwater, and the rate of success wouldn't be too high in this case. So, I'd advise you to get a 10 to 12 foot long rod, so that you can enjoy your first time trying out surf fishing without much hassle.
And as for your reel, get a saltwater spinning reel. These are the best for beginners and work with almost perfection in saltwater. Buy a fluorocarbon or monofilament fishing line to go with your reel, although the former is a bit more expensive than the other one. Since the cast is really long, you'll need a shock leader. These mainly absorb the pressure of heavy loads and long casts and thus protect your line.
Read More:
Surf Fishing Tips For Beginners
Bait
Many of you probably get stuck here as it is pretty difficult to choose bait for surf fishing. Below are a few commonly used baits:
Worms
Worms are probably the most useful form of baits. I'll be discussing two kinds of worms for now: bloodworms and sandworms. Bloodworms need to be hooked at the head and tied around the hook of the rod using a bait cord.
Sandworms must be clipped to the hook through the head as the rest of the body is left hanging with a pasty consistency that will degenerate quickly. But remember: worms are mainly for use in cooler waters.
Bait strips
You can use strips of the bait as your bait as well. These include mackerel, squids, etc. Mackerel strips are known for their ability to catch almost any fish in the water. Sadly, not many anglers use it, and so it's capability is often underrated by many. I'd advise you to go for mackerels so that you can have a great surf fishing experience. Or any fishing experience in general.
Peeler crab
This one attracts a lot of the rare fish in the water. And if you're aiming for something bigger, then this is your ideal bait. Although it takes quite some time to set this bait up, the end result is always worth the wait.
You can prepare this bait by either splitting it in half through the center so that you can get two baits at once, or you can cut it halfway and straighten it so that you have a cylinder-like bait. Keep in mind that you need to use some bait elastic for the second method, otherwise the bait will most likely slide off.
The former method is more fitting for beginners. Don't forget to remove the crab's shell, legs, and claws before slicing it into two.
Extending your bait
If it's summer, you'll see that your bait is drying faster than usual due to the heat. Some effective ways to prevent this from happening are:
Bringing an umbrella
Umbrellas are the best when it comes to protecting yourself, whether it is from the harmful rays of the sun or from the rain. Seems like that's not the only thing an umbrella is good at. An umbrella will shield your bait from the sun and so, your bait will dry up slower, enabling you to use it for a while longer.
Using cling film
We are all familiar with the "store in a cool and dry place" phrase that is written on almost every food container. The storage of fish using cling films is the same. The only thing you need to do is, wrap your bait in cling film, and leave it in a dark place. The moisture of the fish's body will work wonders in keeping your bait hydrated for your next fishing trip.
Use cooler boxes
While going camping, we stow away our drinks and beverages in this. The cooler box is our camping buddy, and now, it looks like we'll be carrying one around every time we go fishing as well!
It keeps your bait cool and hydrated even on the beach, where it is hard to find a cool and dark place. Just wrap up your bait and keep it in the box. There is one downside of this though, the bait will always leave a stench in the box, and removing the odor is bothersome.
The bucket
Last, but not least, we have our faithful friend: the bucket. We've always seen people going fishing with buckets. And it deserves the popularity rightfully, as using this is as easy as it gets. Simply just fill up your bucket about three-fourths of the way, and keep your baits in it.
That way, your attire wouldn't get soaked by the water from the pail and your baits will stay fresh all the time. No need to waste too much money on a big container though, just get a small one and you'll be good to go.
FINAL THOUGHTS
That's about everything you need to know before you start your beach fishing experience. Always remember to keep a flotation jacket with you for your own safety, as well as a plastic whistle so that people from the shore can hear you when you're in danger in the water; cell phones don't come in handy in situations like that.  Lastly, don't go fishing over the rocks alone, especially when you're still a beginner.
Read More :