The Daiwa Tournament Basiair 45 QD Magnesium is a high-end spinning reel designed for serious anglers who demand precision, durability, and performance. This reel is part of the Tournament Basiair series from Daiwa, which is known for its advanced features and cutting-edge technology.
The Basiair 45 QD Magnesium is constructed with a magnesium frame, rotor, and side plate, making it lightweight yet incredibly strong. This material also provides corrosion resistance, making it suitable for use in saltwater environments. It features Daiwa's Magsealed technology, which uses a magnetic oil system to protect the internal components from water and debris, increasing the reel's longevity and performance.
This spinning reel is equipped with a powerful drag system, capable of handling large fish with ease. It also features Daiwa's Quick Drag (QD) system, which allows anglers to adjust the drag quickly and easily to match the fighting characteristics of different fish species.
The Basiair 45 QD Magnesium has a large line capacity, making it suitable for long casts and fishing in deep water. It also features a precision-engineered Air Rotor, which reduces weight while distributing stress evenly across the rotor for a smooth and effortless retrieve.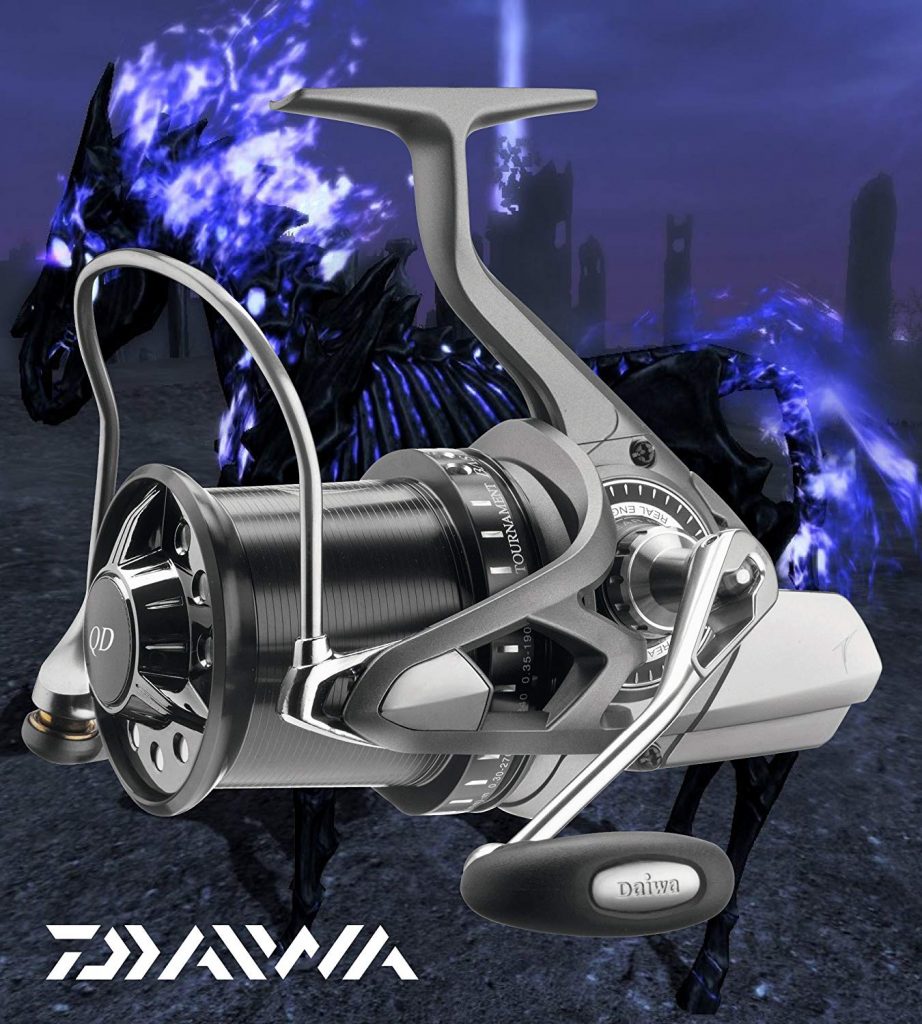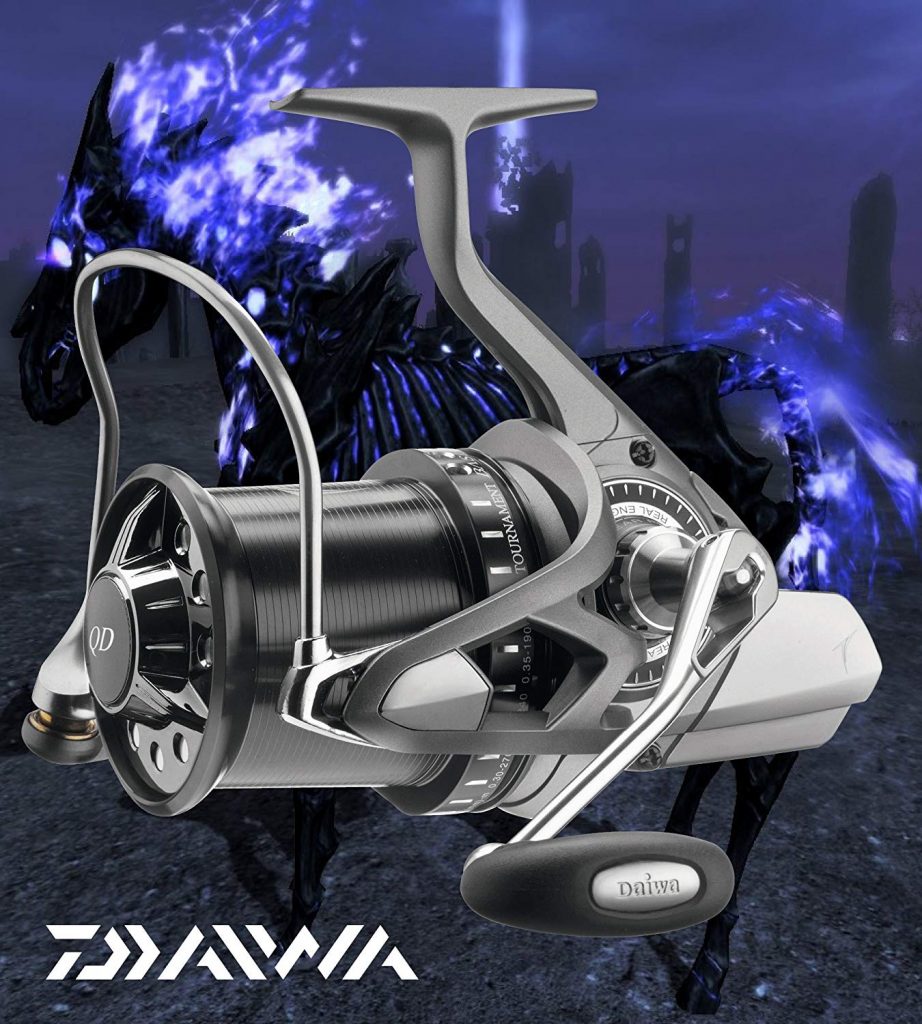 If you are seeking a high-grade freshwater fishing reel then this stylish model may have all the features you are looking for. Let us take a closer look at the Daiwa Tournament Basiair 45 QD.
Read More:
Features of Daiwa Tournament Basiair 45 QD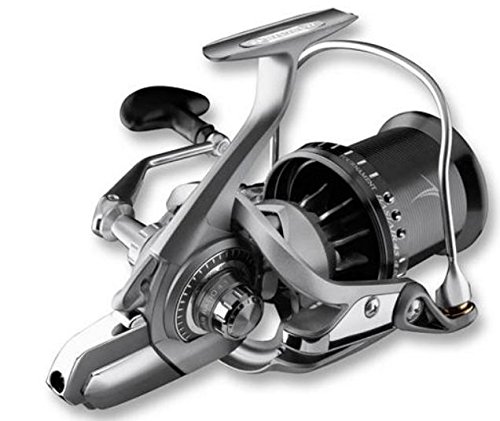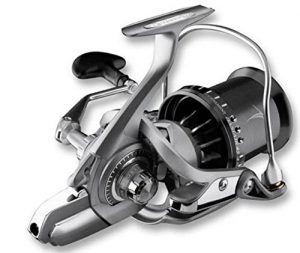 Visuals, Size, and Weight
The reel does not only have impressive torque, but it also looks robust and strong. You will want to show it off to your friends and co-anglers as it flaunts a very elegant design. It comes in a compact size which makes it very portable and easy to handle but at the same time it is carefully crafted with all necessary features. Weighing at around only 440g, this reel will not cause any user fatigue and can be used with comfort for day-long fishing activities.
Construction
Daiwa has smartly combined Zaion and Magnesium to create the perfect lightweight body of the reel without compromising on its sturdiness and durability. All the internal mechanisms are enclosed in the Magnesium case, reducing the risk of dirt particles which may cause friction, from entering inside. This attractive looking solid piece of a reel will remain intact and can handle almost all kinds of harsh environmental conditions as well as the stress applied from the targeted fish.
Although not completely corrosion-resistant, the forced aluminum spool can withstand the conditions of saltwater to a limit but it is highly recommended that you use this reel only for freshwater fishing of you want it to last long.
There aren't any flimsy parts on the reel so you don't have to worry about any complications that might distract you while you cast.
Ball Bearings
Enjoy the smoothest operation with 12 ball bearings (including 9 "CRBB") which not only reduce friction among the internal metal parts but also give you low-noise and minimum vibration during use. The high number of ball bearings ensure that all the mechanism run well and you can cast without any jerks or jamming of the parts.
Drag System
The drag system on the Tournament Basiair is quick and well located on the spool for the fastest and most powerful drugs. It is a front drag which is preferred by many anglers as having the drag system located on the front of the reel gives an angler the chance to act quickly and take control when a fighting fish pulls the line.
Line Capacity
You can cast a great distance with the 240m line capacity on the reel. For freshwater fishing, this capacity is quite alright and will provide you with a good amount of line back up to chase your target but it may not be enough when it's a big carp or any fish that will strip you out of line. If you cast 200 yards into the lake then you will not have many lines left and we noticed that it is something which most customers who got this reel were concerned about.
Anti Reverse
The Infinite Anti-Reverse system stops your reel from winding backward and helps you engage the drag successfully. With your reel only turning clockwise you can be sure of a secured hook and a better chance of retrieving your fish.
Handle
You can switch the handle from right-hand use to left-hand use to match your dominant side. The EVA handle knob is ergonomically designed to ensure smooth operation and comfortable usage. The anti-slip feature reduces the risk of slips while you handle your reel with wet hands.
Gear Ratio
With a gear ratio of 4.1:1, the Basiair isn't your fastest reel but it has great cranking power. You might not be too lucky with Shaky heads, Jerkbaits and Jigs, and big worms but the lower gear ratio is ideal for deep crankbaits and other big baits that pull a lot. With high torque, you can concentrate more on landing your fish than retrieving the bait. Freshwater species that tend to get aggressive can easily be handled with this low geared reel.
Pros:
Lightweight frame
High torque in retrieving species of fish that have a lot of power and tend to pull more.
12 ball bearings ensure the small operation
Has an anti-reverse switch
Can be used by both right-hand and left-hand anglers
Cons:
Low gear ratio makes this a low-speed reel
Not very budget-friendly
Not designed to withstand the harsh conditions of saltwater fishing.

Frequently Asked Questions
1. Does this reel come with a spare spool?
No, it does not include a spare spool but you can order one to be sent with the reel.
2. Where is this reel made in?
The Daiwa Tournament Basiair 45 QD Magnesium is made in Japan.
3. What is the spool like on the Basiair 45 QD?
The spool is double-anodized and measures at an ultra-long length of 45mm.
FINAL THOUGHTS
If you prefer to stay away from heavy and bulky tools when it comes to fishing equipment then we totally get you. Fishing reels and rods that weigh a lot may seem strong but weight really doesn't guarantee durability and they can also cause fatigue and wrist pains after long hours of use. Even though the Basiair 45 QD Magnesium is not your cheapest reel in the market, anglers still like to spend on this model because of its super light housing and ability to cast long distances. This reel portrays a lovely combination and balance between portability, power, and performance. If you can afford to pay the hefty price tag and are more interested in freshwater fishing then this reel will help you bag some memorable fishing experiences.
Read More: