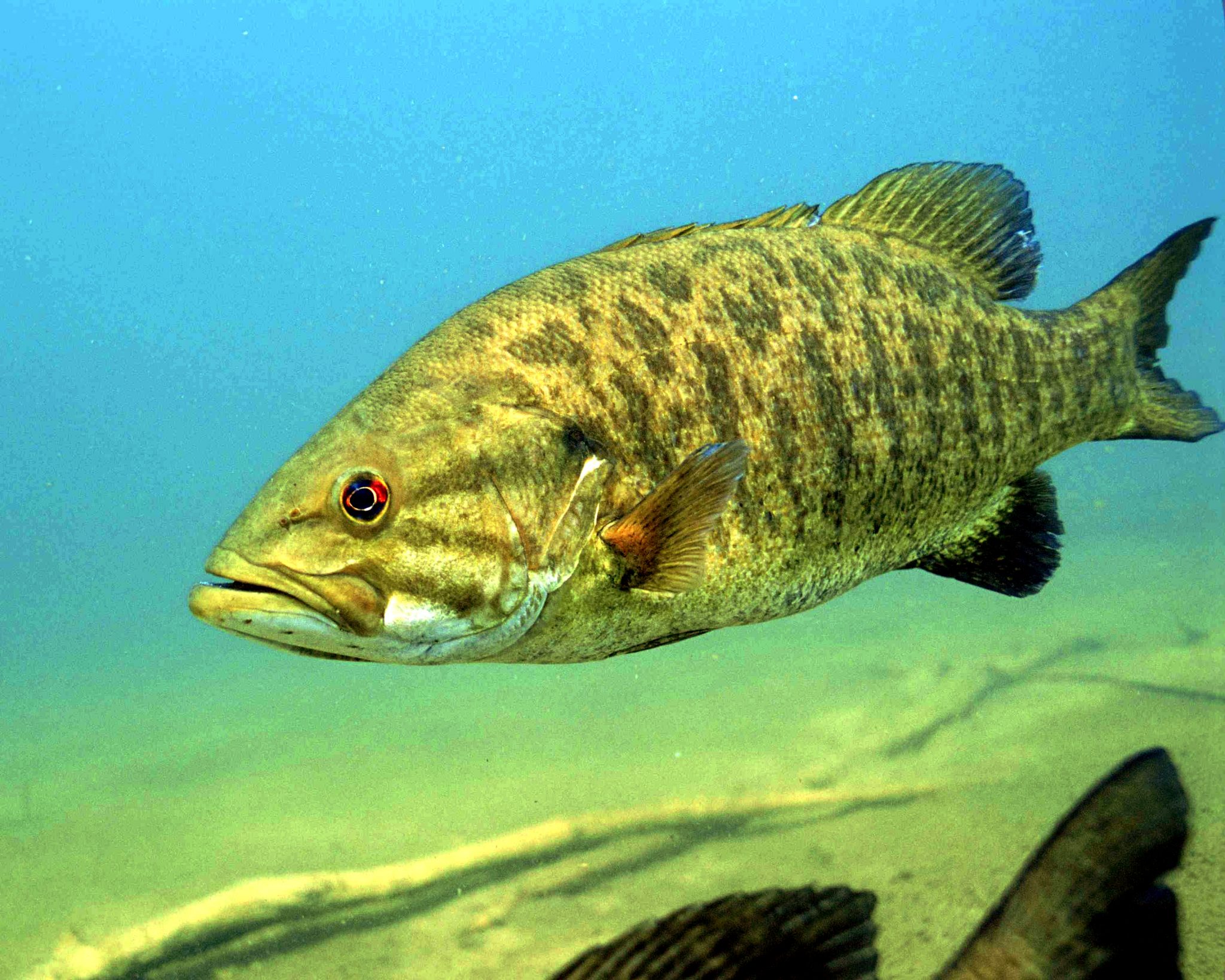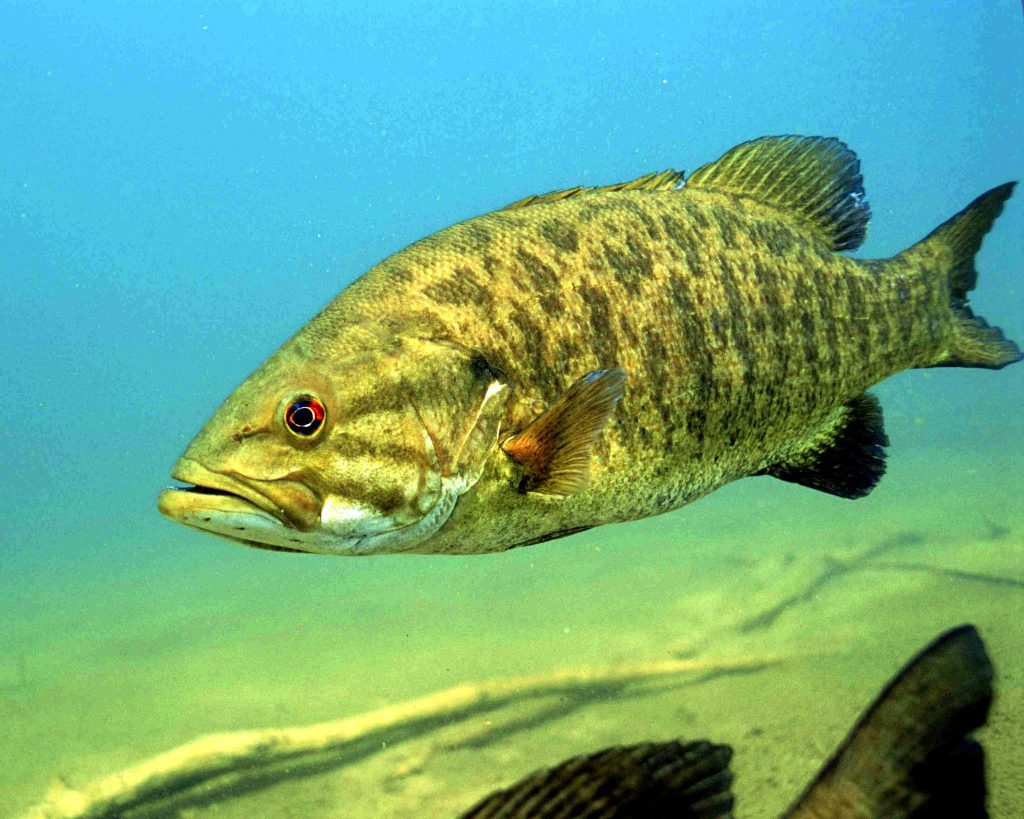 If you're a professional angler and love fishing the bass species are the perfect game fish. There are many species of bass such as the white bass, striped bass, smallmouth bass, and largemouth bass. However, the smallmouth bass or sometimes called as "smallie" are the most popular among anglers. Smallmouth bass fishing is so popular that it is now considered as an All-American game fish pursuit. Fishing smallmouth bass can be in most places in the country. Smallmouth bass habitats range from cool waters of rivers and streams to crystal-clear natural lakes and deep reservoirs. All you need to do is to take your fishing kayak for a spin on a lake or river and chances are you will find some species of bass to fish. Nonetheless, it doesn't hurt if you know where to look for these fish to make your Smallmouth Bass fishing excursion successful.
Read More: Best Bait For Bass
Where You Can Find Smallmouth Bass
As we mentioned earlier finding Smallmouth Bass is relatively easy but it's much easier to find these game fishes around the Midwestern part of the United States. Anglers also locate smallmouths around the northern ends of the river Mississippi and along the Great Lakes as well. Speaking of lakes, smallmouth bass also dwells in some of the lakes located at the western end of the United States. If you fancy "smallie" fishing in the large lakes of the country, Lake Powell and Lake Tahoe are among the best. Besides, Smallmouths are also found in the basins of the Hudson Bay of Canada. The key here if you want to get the most from your smallmouth bass fishing trip, look for spots where the water is moving well and temperatures are warm.
How To Catch Smallmouth Bass
If you're after the best smallmouth bass fishing experience, look for places where they're most likely to spawn. Bass usually require 20 to 30 feet deep water to spawn, but sometimes they tend to get closer to the surface when the water gets warm. At these depths, it is easier for the anglers to see the bass where they're going, but anything lower than that will make it harder for them to see.
Another thing to remember when you go for smallmouth bass fishing is to see how well the water is moving. Finding smallies is easier in areas where water is moving through. Smallmouth bass prefers flowing water because the food comes flowing to them. We recommend you look out for the narrow section of a lake when finding smallmouth bass. Additionally, pay attention to the mouth of rivers or creeks where water keeps flowing. As we already mentioned that the Smallmouth Bass finds its food from flowing waters and the regular motion of water only makes it easier for you to spot the smallies.
Another thing to keep in mind is the Smallmouth bass are sensitive to polluted water as the pollutants make it hard for the bass to spawn and thrive. So look out for lakes or rivers where the water is clean and free from serious pollution. Such water conditions will make it easier for you to find smallmouth bass. Furthermore, fishing in clean and clear water is safe for your health and you won't become sick from all the unpleasant odor and debris from the water.
What Is The Ideal Time For Fishing Smallmouth Bass
You can go fishing for smallies at any time of the year. But we suggest you go smallmouth bass fishing during the summer season as that is the best time to find them. The smallies are more active during the summers because the fish's metabolism increases when the water temperature rises. Smallmouth bass also tends to eat more during this season which only makes them even more active.  So if you throw any bait at the bass they are more likely to eat it.
Fishing for smallmouth bass is also more favorable in summer because the water levels of ponds, lakes, and rivers levels drop during this season. This makes the fish easier to spot and catch. We won't ask you to fish for smallies in winter or cooler temperatures (under 60 degrees Fahrenheit or less) as these fish typically migrate to the deepest parts of the water. During these conditions, the bass goes into a mild state of hibernation. When the waters become warm again, the fish will wake, but won't be active.
Fly Fishing For Smallmouth Bass
We know a lot of anglers like fly fishing, and yes you can fly fish for smallmouth bass if they come close to the surface. The fly fishing smallmouth bass is also relatively easy than most other fish thanks to their larger size. But go for fly fishing for smallies when the water is warmer as it's this time they spawn and more likely to get to the surface.
Things To Avoid When Catching Smallmouth Bass
There are many things especially beginners make when going for smallmouth bass fishing. The following are some things you should avoid:
Do not fish for smallmouth bass at night. During evening hours, the smallies migrate into the deepest levels of the water. Besides, they won't be active during those conditions.
Avoid fishing directly into a current. Look for smallmouth bass in water with slow currents. If the currents are overly strong not only will the strong currents make it harder for you to stabilize your kayak or boat, it will also make it difficult for you to spot them.
Do not use excessively heavy lures. Lures up to six inches in length are great, but make sure they are light enough to move through the water without any hindrance. We recommend you opt for lures that weigh around one ounce.
Ignore the nets while catching smallmouth bass. The fish swims in the net making it harder to catch. You will catch the fish easier if you only use a rod and reel instead of a large net.
Read more: