Game fishing is slowly becoming a popular sport, and for a good reason. It helps with your focus and sportsmanship while also providing great exercise for your heart, lungs, and muscles. And not to mention, you do game fishing under the sun, so you're taking in a healthy dose of vitamin D.
Among the most sought-after fishes when it comes to game fishing is bass. Because they're present in both freshwater and marine environments, bass fishing is growing in popularity over the past years.
Also, bass fish come in a variety of sizes, so beginners find them easy to catch, while experienced anglers love the challenge of catching the bigger ones.
If you're new to bass fishing, the basic technique you have to learn is how to hold a bass fish properly. And fortunately for you, we will lay down the steps in this article for your guidance.
Read More:
Holding the Bass Vertically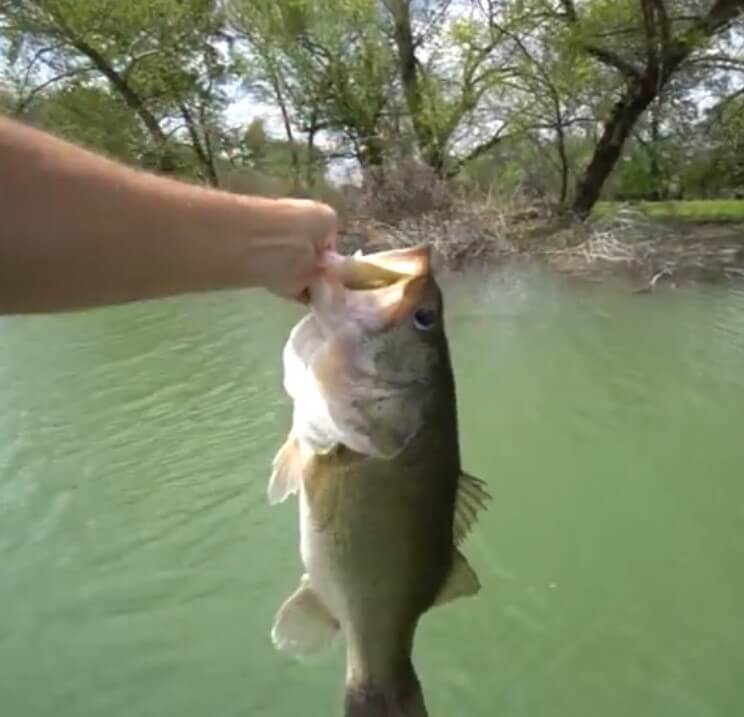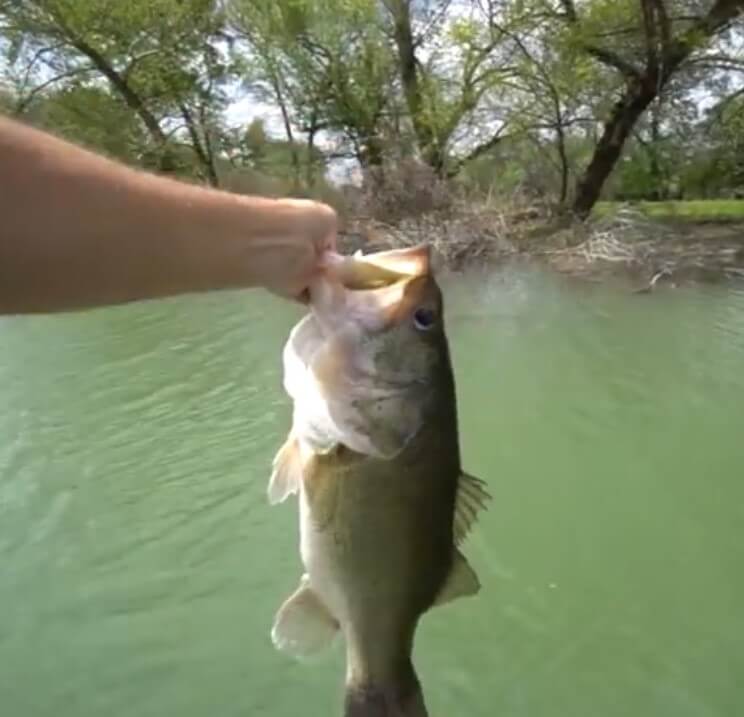 There are two common ways of holding bass fish, and these are: holding them vertically and holding them horizontally.
To safely hold the bass vertically, here are the simple steps that you have to do:
Begin by grabbing the lower jaw of the bass fish. Bear in mind that bass have extremely sharp fin spines and teeth, so grabbing them this way can keep you from getting hurt.
Additionally, grabbing them by the lower jaw also helps you avoid their gills, thereby preventing damage to their respiratory system. This gives you peace of mind that you won't hurt them even further as you hold them.
Now that you have gotten a firm grip on its jaw, you can now grab its lower lip between your thumb and forefinger. Make sure that the weight of the fish is balanced so as not to cause further damage to your catch. That's it – now you know how to hold a bass fish vertically.
However, while holding onto the fish, make sure that you do not exert too much pressure to avoid hurting it. You would know if you're already exerting too much pressure when the weight of the fish doesn't seem to be balanced.
The vertical holding position is made so because the weight is evenly distributed thanks to its tail being directly in line with its mouth. If you feel like the weight isn't balanced, then simply adjust your hold to keep the mouth and tail in one straight line.
The vertical holding position is so easy to do, and that is why it is one of the most popular ways of holding bass. This makes it ideal for beginners as well.
Nevertheless, this is only ideal if you're carrying bass that is not big or heavy. You can easily do this with a 3-pound bass, but it can be quite the struggle if you're carrying one over ten pounds. In this case, you may want to carry the bass horizontally.
Holding the Bass Horizontally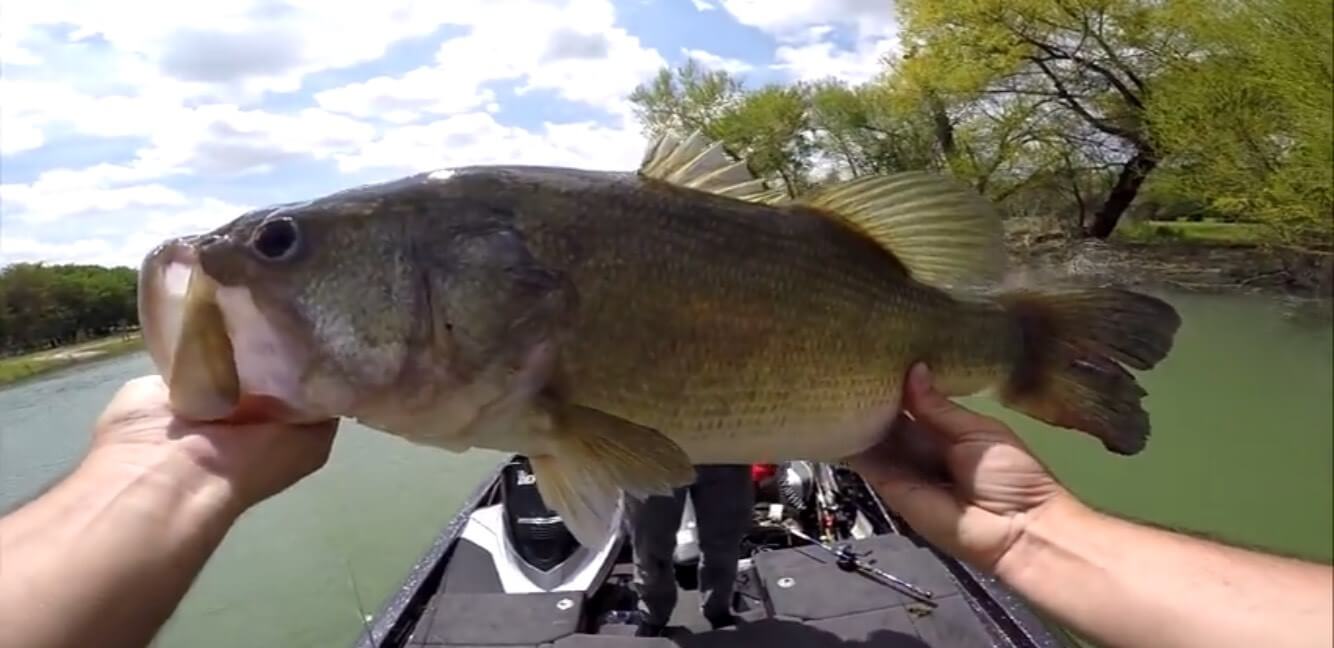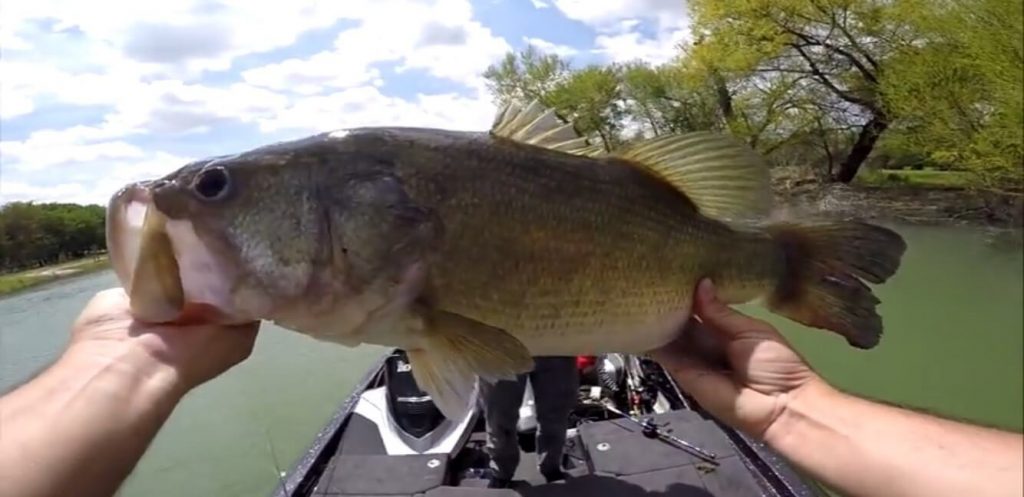 Another common way of carrying bass safely is by holding them horizontally. And as previously mentioned, this is the preferred holding method in case of a bigger catch.
To do so, here are the simple steps that you have to follow:
The first step is to carefully place your hand inside the mouth of the bass. This will allow you to get a firm hold of the bass as you try to reach out to its underside.
With one hand firmly holding onto the lip of the bass, slowly extend your other arm and reach for the underside of the fish. Particularly, place it near the tail or fin and make sure that the weight is equally distributed. While lifting it for horizontal holding, be careful in handling the bass he bass fish so that you won't hurt or cause further damage to it.
These are the easy steps that you have to perform to hold the bass horizontally. Similar to the vertical holding position, try not to squeeze too hard or exert too much pressure as you are carrying the fish.
As much as possible, carry it in a way as if you are only supporting it with the palm of your hands.
Additionally, it is important to carry them with minimal force because that would keep you from inadvertently stretching its body or overextending its lower jaw.
What is the best way to hold a bass?
The best way to hold a bass depends on how large your catch is. If you caught one that's around 4 pounds or less, you can safely hold it vertically. For anything heavier than that – or longer than 15 inches – we would advise holding them horizontally.
Nevertheless, we also believe that the best way to hold a bass is the way you're most comfortable with it. Say, if a 3-pound bass already feels heavy, then you might be better off carrying it horizontally.
How do you handle bass fish?
When you're handling bass fish, you have to be alert and swift. You have to make sure that it doesn't stay out of the water for a long time to keep it from fighting back.
But most importantly, you have to be gentle with it. You should avoid grabbing it with too much force – otherwise, you might end up hurting it. Or worse, it may end up with permanent damage that could ruin his chances for survival.
Can bass fish hurt you?
Yes, bass fish can hurt you. First of all, the bass has a razor-sharp set of teeth, so you should avoid them at all costs. Additionally, their fins are also incredibly sharp, so you should avoid that as well.
Fortunately, bass fishes are still gentle beings so they wouldn't hurt you for no reason. The only time they start fighting back is when they become agitated from being away from the water for too long.
Thus, make sure to handle them swiftly to avoid getting hurt.
When holding a bass out of the water with wet hands what is the best way to hold it?
Like most species of fish, the bass is also covered in slime that serves to protect them from diseases and infections. This is why they always seem so slippery.
Nevertheless, the best way to hold a slippery bass with wet hands is to grab it by its jaw or lower lip, depending on the holding position you prefer. Their bone structure in this area supports grabbing even when your hands are wet.
Additionally, grabbing them by the jaw or lower lip prevents you from squeezing their bodies and thereby stripping away some of that protective slime.
Read More: Best Bait For Bass