Trolling is a great leisurely way to catch fish. Not only do you get to experience the thrill of catching fish, but you also get to enjoy the amazing sights as you navigate your boat through the water.
To take your trolling motor experience to the next level, you would need to mount a trolling motor to your boat. This motor will help you maneuver your boat across the water at decent speeds while being silent enough not to drive away from the fish.
But with the many options, we have out there, it's so hard to find the perfect trolling motor that best suits our needs. To help you with your decision, I have prepared a buyer's guide, especially for you. I have also included my detailed review of the Lowrance Ghost Freshwater Trolling Motor, which I think is the best trolling motor for 2021.
Read More:
Lowrance Ghost Trolling Motor Reviews: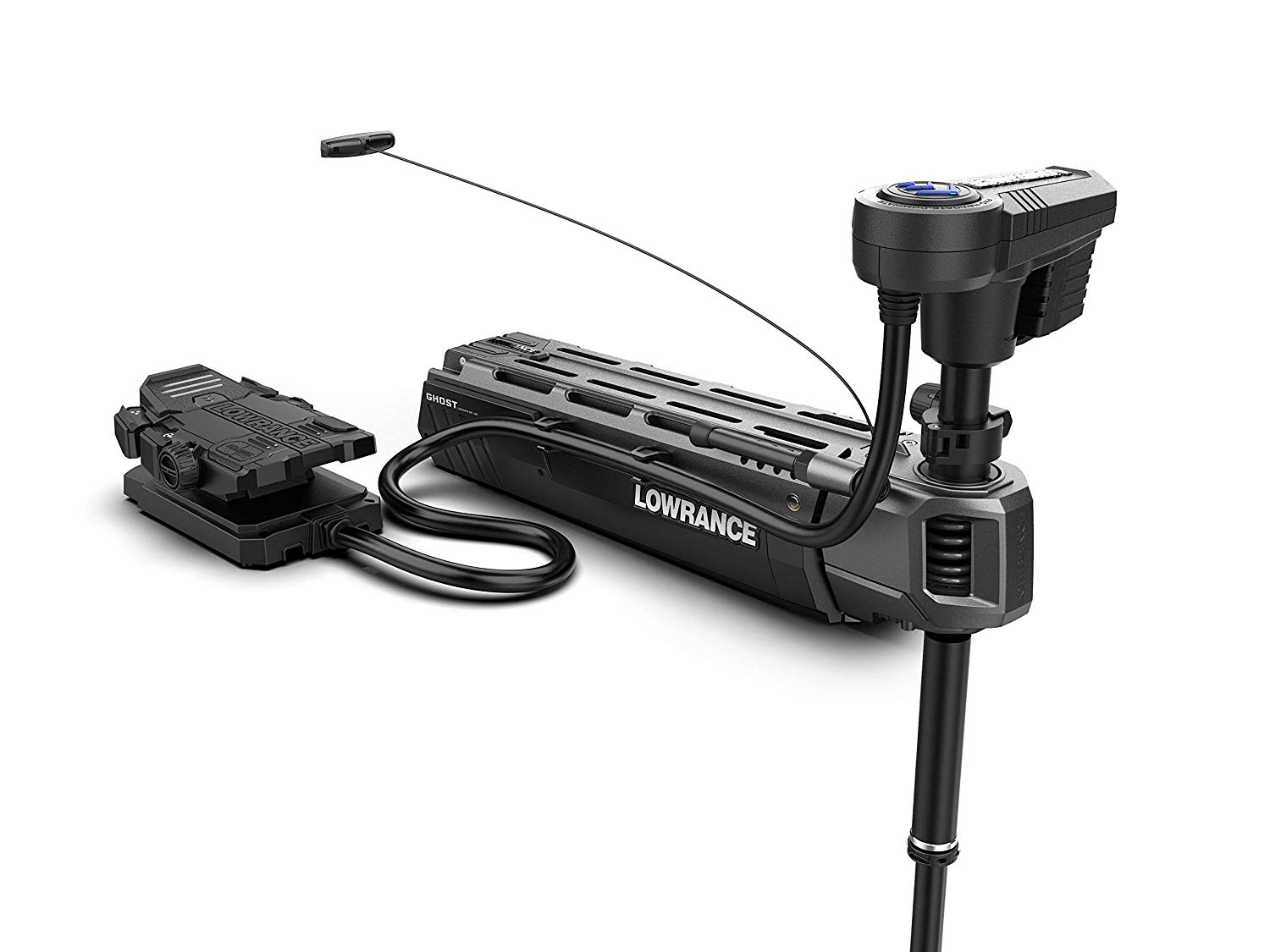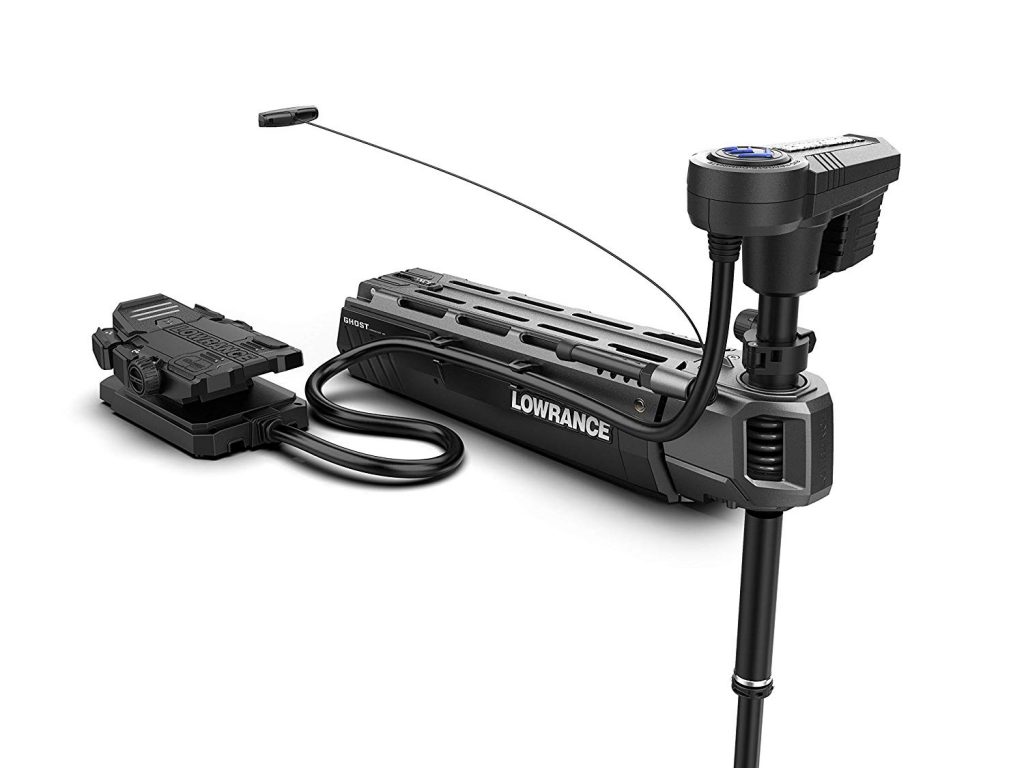 Lowrance Ghost motor has a 47-inch, which is longer than the average 42-inch shafts. This allows it to be mounted on bigger boats or helps you navigate with ease on slightly deeper waters.
It also boasts fly-by-wire steering control which mimics the feel of traditional cable-steer motors, but without the annoying cables that can become unruly. The cables on traditional motors also tend to wear out over time, so this modern innovation completely takes away the need for frequent replacement – allowing you to save more money over time.
And finally, the Lowrance Ghost trolling motor offers total integration with your touchscreen displays. Through this feature, you can easily set up route navigation, steer your boat and adjust its speed, or lower or raise your anchor.
Pros:
The combined interference-free brushless motor
 Configurable foot pedal navigation.
The precise anchoring feature gives you a firm grip on your location.
Its silent operation allows you to navigate through waters with schools of fish without alerting them of your presence.
Cons:
As of the moment, there are no negative reviews.
Lowrance Ghost Trolling Motor Buyer's Guide
There are several factors that you have to look closely into to help you narrow down your options. This includes how noiseless it is, its speed, integration, and shaft length.
Noiseless
One of the most important factors that you have to consider when buying a trolling motor for your boat is how quiet it can run.
Fish tend to run away when they're startled by the sound of the motor, and this greatly affects your fishing. As a tip, look for a trolling motor that runs as quietly as possible. It should also help you glide smoothly along the water so as not to scare the fish away.
Speed
Another factor you have to consider is the motor's speed. On average, trolling motors can go as fast as five miles per hour. As much as possible, try to look for a motor that can run at this pace. Any slower than that and you might miss out on a lot of your trolling.
Integration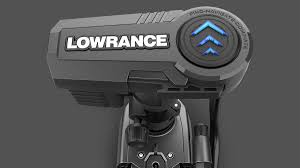 To make the navigation of your boat hassle-free, you need a trolling motor with decent integration features. On a basic level, it must allow you to adjust your speed or steer your boat. On the other hand, advanced integration features allow you to drop or raise your anchor, or set up route navigation for your convenience.
Shaft Length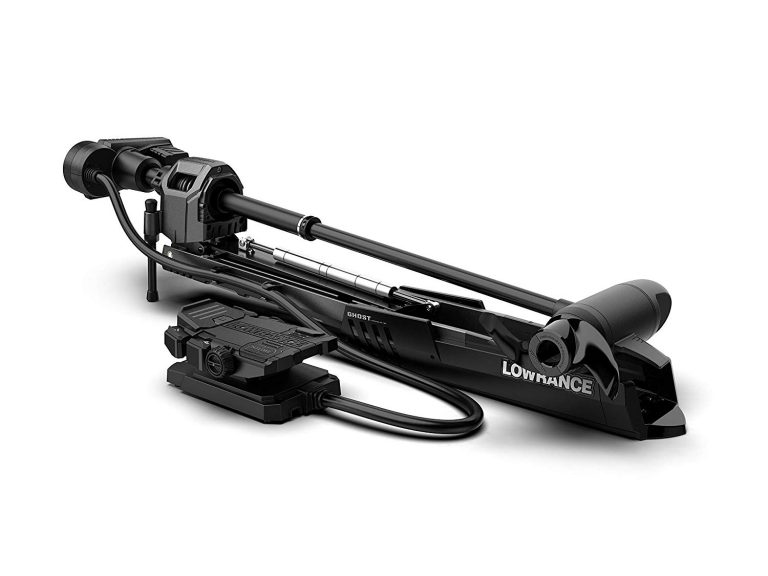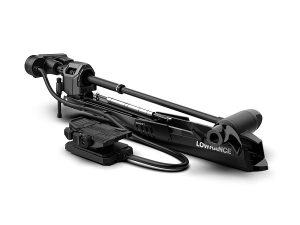 And finally, you should also consider the shaft length of the trolling motor.
On average, trolling motor shaft lengths are 42 inches. However, the length you need depends greatly on the size of your boat or your trolling needs.
To determine the shaft length that you need, measure the distance from where the shaft is to be mounted to the waterline. Then, you add between 16 to 20 inches, depending on your trolling needs.
As a rule of thumb, the top of the motor section should be submerged 12 inches underwater. Take note of these measurements as you make your selection.
Features of Lowrance Ghost Trolling Motor
The Lowrance Ghost proudly boasts being the most fully-integrated trolling motor in the market today. After four years and around 10,000 testing hours, Lowrance finally created the ideal trolling motor that could navigate you through waters quietly, powerfully, and reliably.
Quiet Motor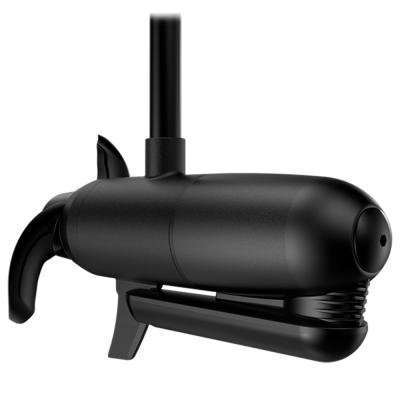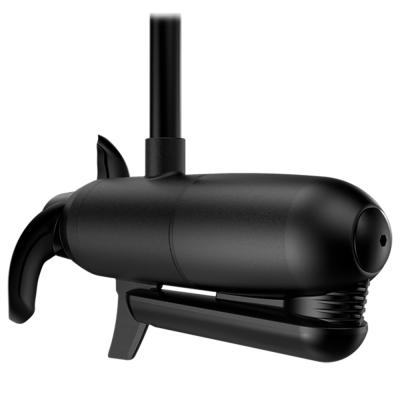 When you're trolling, the first thing that you want is a quiet motor that's not going to scare the fish away. Fortunately, that is one of the Lowrance Ghost's crowning points.
The aptly-named Lowrance Ghost trolling motor runs on an ultra-quiet brushless motor that guides your boat to move smoothly to keep it as discreet as possible.
Nevertheless, it gets you from point to point at great speeds. This trolling motor gives you 25 percent more thrust than that of its competitors. It also gives you 60 percent better runtime than its competitors, and this allows you to enjoy better speeds and acceleration for a longer period.
HDI Transducer
Another crowning feature of the Lowrance Ghost trolling motor is its Hybrid Dual Imaging (HDI) nose cone transducer. This feature gives users access to the signature Lowrance CHIRP sonar and DownScan Imaging.
Both these features allow you to see picture-like views of the structures for a better trolling experience. And since the Lowrance Ghost uses a quiet brushless motor that creates zero interference, you are assured that you are getting the clearest images possible.
Configurable pedal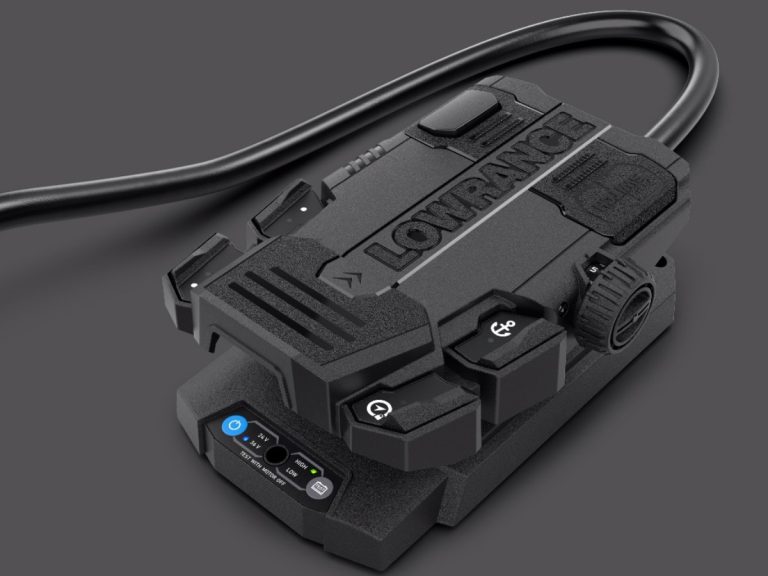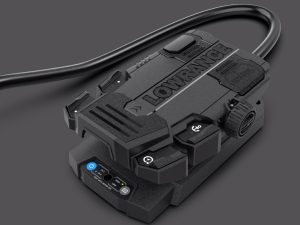 Another notable feature of the Lowrance Ghost is its configurable pedal. Aside from helping you navigate the waters, the foot pedal on this trolling motor has added features to make things more convenient for you.
You can customize the foot pedal according to your preferences through shortcut buttons and a flip switch. These shortcut keys allow you to either drop a waypoint or to lower or raise your anchor.
And for added convenience, it features quick-access keys, anchor and heading modes, an indicator beep when switching between modes, and a battery level indicator.
With all these features, the foot pedal serves as an extension of the display which makes navigation more convenient.
Anchoring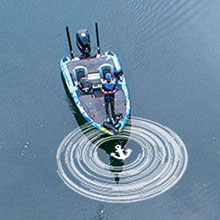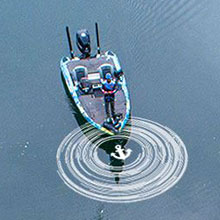 The Lowrance Ghost Trolling Motor also uses a precise anchoring system that allows you to anchor your boat onto your preferred spot regardless of wind conditions.
This allows you to stay in place in your current position or any place for that matter. And the best part is that you can easily do so with a press of your foot or through one of the quick-access keys on your display.
FINAL THOUGHTS
The Lowrance Ghost Trolling Motor is one of the most innovative trolling motors of this age. Because Lowrance spent four years perfecting this motor, there is no doubt that it delivers what anglers need to maximize their trolling.
Remember that investing in a trolling motor might be the best thing that you would do if you want to improve your game. To make sure that you're getting the best value for your money, go for one with total integration – but also make sure that its measurements best fit your boat.
Read More:
Bestseller No. 1
Watersnake - Shadow Bow Mount Foot Control Motor...
VARIABLE SPEED: Control the direction or speed of your boat with a touch of your foot with the variable speed foot control unit
CORROSION FREE: All models are fitted with stainless steel propeller shafts, propellers and corrosion free composite shafts that flex on impact